HAVANA, Cuba, June 9, 2023.- Nicaragua battled for the win against Hait in five sets (25-23, 22-25, 25-14, 21-25, 15-11) in almost two hours a Ciudad Deportiva Coliseum and will play for the fifth place against Dominican Republic on the last day of competition of the U21 Men's Norceca Pan American Cup.
The Central Americans were determined to not repeat what happened last year in this same venue when they fell twice against the spirited Caribbean team who did better in blocking (9-6), but not in serves (5-6), while in kills both ended with 56. Nicaragua added 40 unforced errors against 28 from their opponents.
Nicaragua's offence was led by outside hitter Yesdy Pacheco (21), Denis Espinoza (13) and Evans Solís (10), however the leading scorer of the match was opposite hitter of the opponent team Estakend Beauvoir with 23 points, followed by outside hitters  Seraphin Antoine (16) and Relis Dieulengy (12).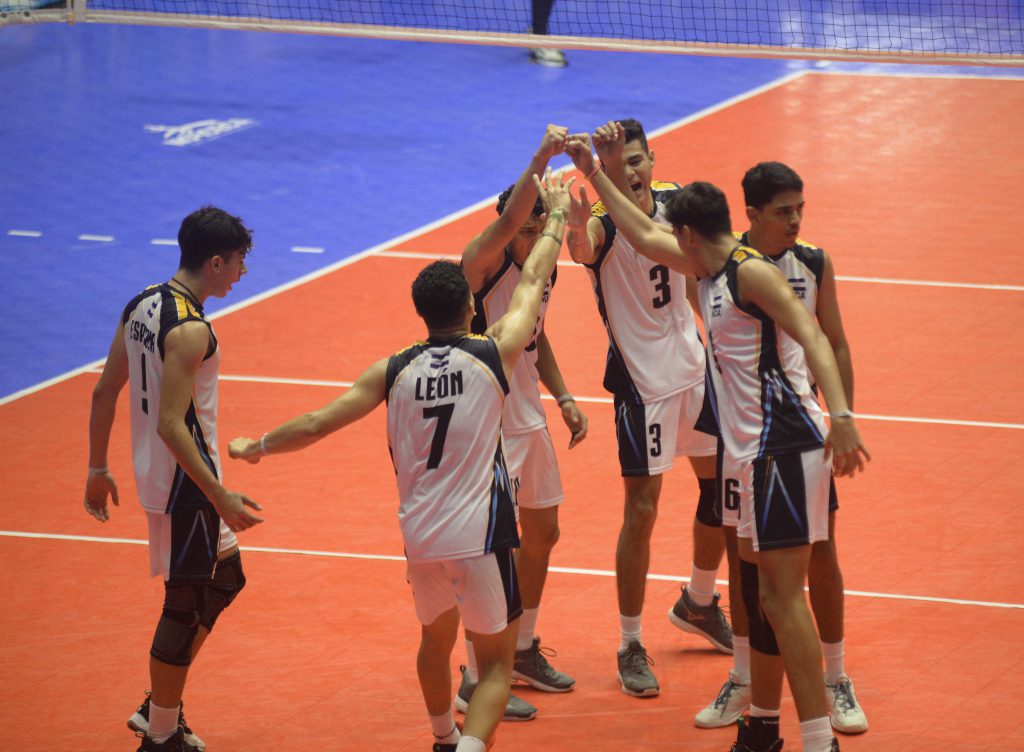 Jorge Luis Mena, Nicaraguan coach said that in the past tournament here in Havana, "this team beat us twice, but this time we were determined to get the victory and not fall to the seventh or eighth place. I made some adjustments with the middles for them to improve the defense and it worked. Haiti has a powerful attack, reach and height which exceeds us".
Central American Evans Antonio said "we knew it was going to be hard, they are an opponent that takes advantage if you let them. Their serves made our reception hard, but our coach was constantly guiding us where to stand and thanks to the teams' job we were able to win".
Lesly Larrieux, coach of Haiti, lamented "we always enter these matches with desire to perform and win, but we always have a percentage of the refereeing against us, I am aware of the errors, and they don't correct them. It's always the same with Haiti".
Caribbean captain Relis Dieulengy said "Nicaragua is used to playing; they have more time to prepare, and they can play a five-set match easier than us. We are happy because we always learn something in these tournaments".