PUNTA CANA, Dominican Republic, June 8, 2023.- The women's teams Puerto Rico, the United States, Canada and the Dominican Republic qualified to the World Championship in Tlaxcala, Mexico at the NORCECA Continental Qualifying Beach Volleyball Tournament, that concluded on Thursday on the sand courts at Los Corales Beach in Punta Cana, Dominican Republic.
Puerto Rico's Allanis Navas/María González took the top honors after beating Kelley Kolinske/Hailey Harward of the United States in gold medal match 2-1 (18-21, 21-17, 15 -11).
Shanice Marcelle/Sophie Bukovec of Canada won the bronze medal match defeating Bethania Almanzar/Julibeth Payano of the Dominican Republic (4th place) 2-0 (21-19, 21-11).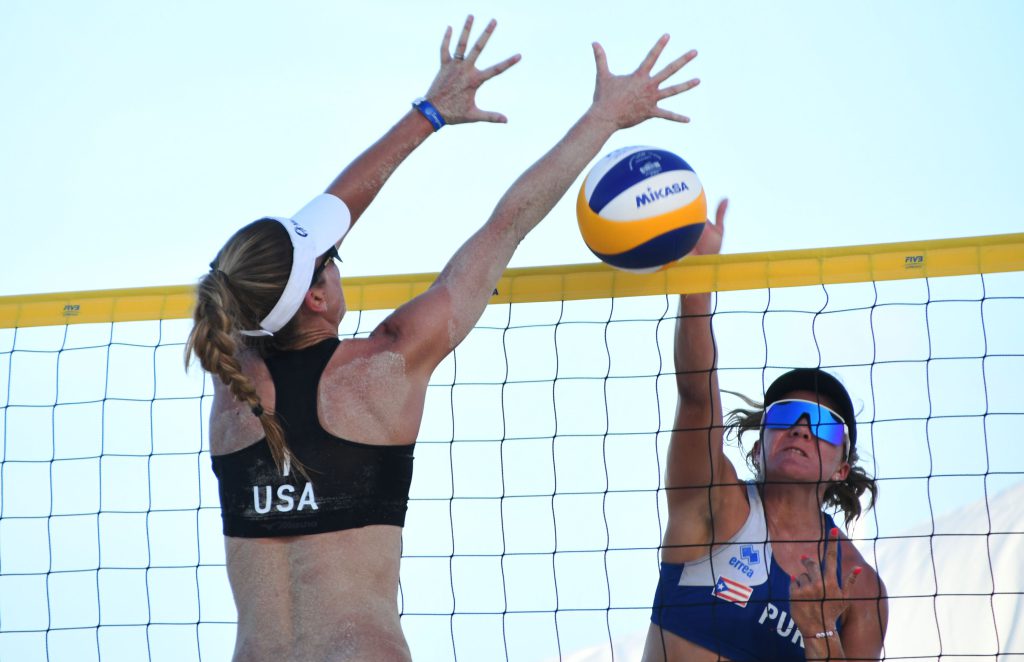 Fifth place went to Amanda Armenteros/Yenifer Rivera of Cuba after defeating Ximena Núñez/Kianny Araya of Costa Rica (6th place) 2-1 (19-21, 21-11, 15-8), while seventh place went to Natalia Girón/Estefanie Bethancourt from Guatemala who beat Socorro López/Lolette Rodríguez from Nicaragua (8th place) 2-0 by forfeit.
Yvone Soler/Laura Molina from El Salvador finished ninth place beating Melanie Valenciana/Bailey Foy from the U.S. Virgin Islands (10th place) 2-0 (21-18, 21-13) and iChauna Kelly/Petal Smith of Jamaica finished eleventh over Chlouie Gaetos/Deajra Tulloch (12th place) 2-1 (21-10, 15-21, 15-10).
The 2023 Beach Volleyball World Championship will take place in Tlaxcala, Mexico from October 6 to 15.