MANAGUA, Nicaragua, September 11, 2023 – Honduras starred in another intense match that was decided in five sets, defeating Nicaragua 3-2 (16-25, 25-23, 25-23, 19-25, 15-9) in the closing match of the sixth day of the XXII AFECAVOL Women's Senior Central American Cup at the Alexis Argüello Sports Complex.
With the victory, Honduras remains undefeated and will play for first place against Costa Rica, who is also undefeated, on Tuesday at 4:00 p.m. Nicaragua and Belize could determine third place at 6:30 p.m., pending the result between El Salvador and Panama, who face off at 1:30 p.m.
The match was intense from start to finish, with both teams overcoming disadvantages in each of the sets. Honduras took a 10-8 lead in the fifth set, and from then on, Nicaragua was unable to catch up, thanks to Honduras' defense and the changes in their lineup, including setter Monserrat Durón, who managed her team's attack effectively.
Ana Gabriela Marcelín led Honduras' offense with 22 points, joined by Cecille Johnson, who contributed 20 points, and Dazly Durán with 13. Lolette Rodríguez scored 22 points but was largely alone in Nicaragua's attack, with only Brittani Forbes reaching double digits with 11 points.
Nicaragua had the advantage in attacks 61-58 and in blocks 7-5. Honduras held a 10-5 margin in service and committed 32 unforced errors compared to Nicaragua's 27.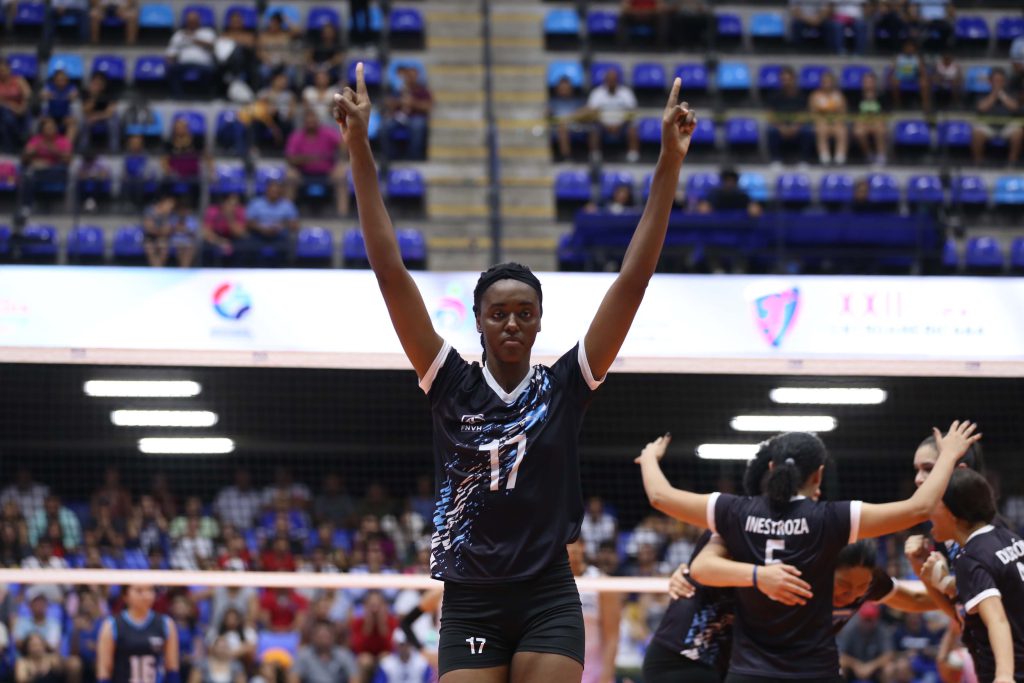 QUOTES
Montserrat Durón, setter of Honduras: "I feel very excited; this is my first tournament at the senior level. I felt very happy and nervous at the beginning. Thanks to my team that supports me, they are kind, and I feel that has helped us reach this point. There were nerves, but as the game went on, I began to trust my team more because we have that, we are a great team".
Dazly Durán, opposite of Honduras: "I can explain what we feel, everything we achieve is for our country. It's been many years since we won a medal, and now we've secured the silver medal. We are convinced that tomorrow we will work to win the gold. Thanks to God, our new generations are preparing in the best way, and we are a super united team".