HERMOSILLO, Mexico, July 23, 2023.- Honduras finished seventh place at the U23 Women's Pan American Cup with a five-set win 3-2 (13-25, 25-18, 25-23, 19-25, 15-13) over Costa Rica at the Sonora Arena in Hermosillo, Mexico.
Honduras (1-4) previously lost to Costa Rica (1-5) in the preliminary round.
Honduras led in blocks 11 to 8 and scored 35 points on opponent errors, giving up 28. Costa Rica held advantage in points from attacks 56-45 and in points from serves 12-6.
Opposite Rocio Duron of Honduras. led all scorers with 27 points, producing 24 points on kills, two blocks and the final match point on an ace. Team captain, middle blocker Natalia Reyes and outside hitter Andrea Aceituno collected 13 points each; Reyes on 5 attacks, a match-high of 6 points on blocks and two aces, while Aceituno on 10 kills, two blocks and one ace.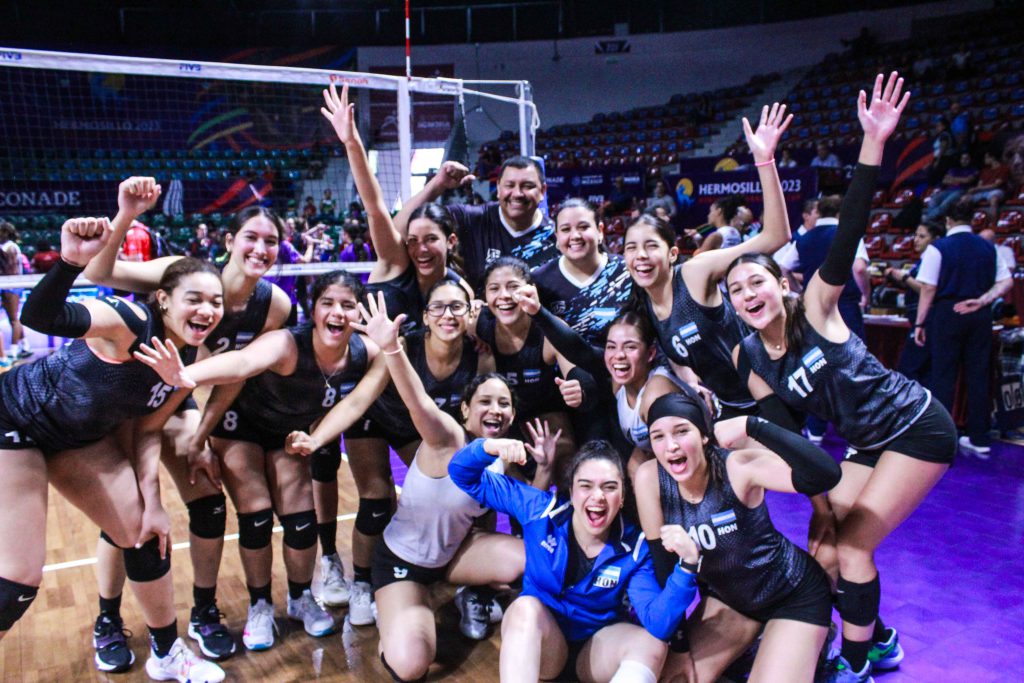 Costa Rican team captain, middle blocker Lakysha Thompson led her team with 17 points (12 kills, four blocks, one ace), followed by outside hitter Nicole Mata with 15 points (11 kills, two blocks, two aces) and middle blocker Melina Abarca with 12 points (9 kills, one block, two aces).
Marvin Ulloa, coach of Honduras: "This is the representation of Central American volleyball up to last year. I think we weren't at our level of play, we had better performances with other teams. It's a mentality issue and we are going to work on it. Our goals must be higher now that we have a Japanese coach".
Andrés Carvajal, coach of Costa Rica: "I am disappointed. The team had no attitude, they didn't fight. It's clear that we must restructure the team, there are under-21 and under-19 players who can be part of this team to compete at this year's under-23 Central American championship. It wasn't only this match; the players didn't assume their role during the entire tournament. We must take radical decisions when things aren't going well; in Costa Rica we are used to winning at a Central American level".