COSTA DEL SOL, El Salvador, June 21, 2023.- The men's Beach Volleyball tournament of the Central American and Caribbean Games San Salvador 2023 started with the right foot with several duos showing as teams to beat at the event.
In pool A, Kevin Rodriguez/ Josué Rivera (PUR) prevailed 2-0 (21-12, 21-12) over Jesario Ebanks/Casey Santamaria (CAY) and are ready to face Juan Virgen and Miguel Sarabia of Mexico (who earned a bye) on Thursday at 10:00 a.m. to decide who will end in first place.
In pool B, Hayerling De Jesús/Oscar Martínez (DOM) beat Irvens Benjamin/Joseph Olando (HAI) 2-0 (21-9, 21-12) and on Thursday will face Juan Carlos Noriega/Yeferson De La Hoz of Colombia, who didn't play today either.
St. Clair Hodge/Shaw Seabrookes (SKN) scored 2-0 (21-9, 21-14) against Small Jahmal/ Cluevvan Cumberbatch (VIN) and will decide pool C against Andy Leonardo and Luis García (CSC) who won after a now show of Martinique.
In pool D, Rolando Hernández/José Gómez (VEN) defeated Turks and Caicos  2-0 (21-1, 21-while Marc Lomeli/Austin Pippen (ISV) beat Dwight Bonnie /Cairon David (ANT) 2-0 (21-15, 21-16); the winners will face each other to advance in a better position to the next round.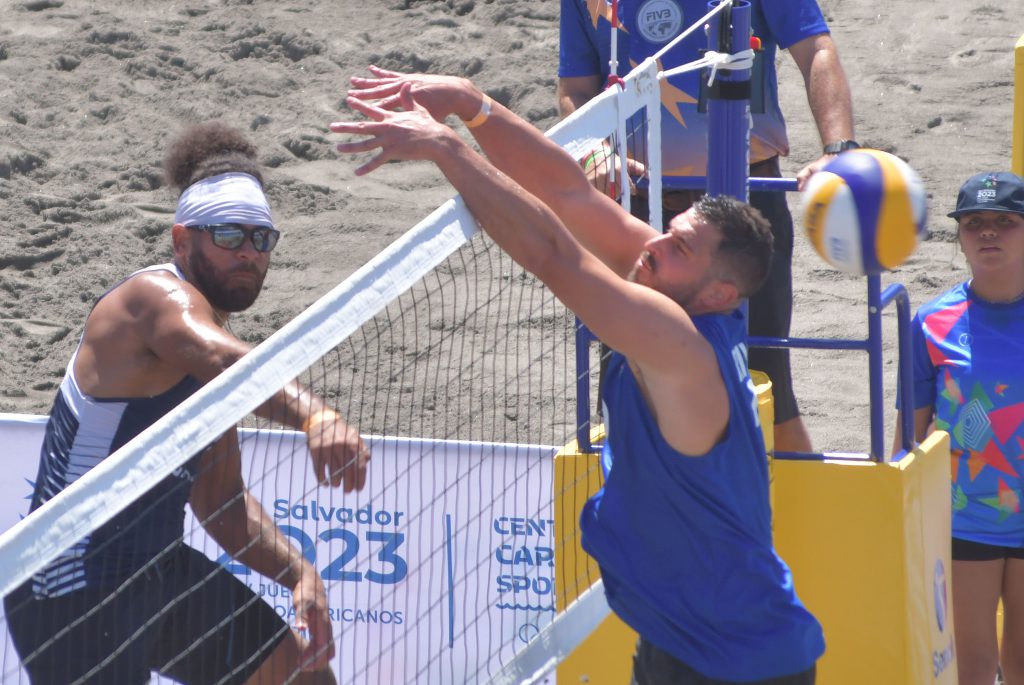 Noslen Diaz/Jorge Luis Alayo (CUB), earned a 2-0 (21-9, 21-10) victory against Ryck Webb/Martin Blake (JAM) and on Thursday will play Ruben Mora/ Jefferson Cascante (NCA) who beat Ernest Broaster/Gabriel Nuñez (BIZ) 2-0 (21-10, 21-10) in pool E.
In pool F, Franklin Flores and Armando Guatemala (ESA) beat José González/Jason Quintero (PAN) 2-0 (21-19, 21-15) while Daniel Dyner/ Jhostin Varela (CRC) battled three sets to overcome Sheldon Descartes/Joseph Clercent (LCA) 2-1 (22-24, 21-18, 15-9).
Thursday schedule – pool-play
MEX vs PUR 10:00 a.m.
COL vs DOM 11:00 a.m.
CCS vs SKN 2:00 p.m.
TCI vs ANT 3:00 p.m.
NCA vs CUB 6:00 p.m.
BIZ vs JAM 6:00 p.m.
ESA vs CRC 7:00 p.m.
PAN vs LCA 7:00 p.m.