SANTIAGO, Chile, October 24, 2023 – Canada, Mexico, Brazil, and Ecuador advanced to the Men's Beach Volleyball quarterfinals at the 2023 Santiago Pan American Games after winning their respective qualifying matches.
Canada's Jake MacNeil and William Russell defeated Uruguay's Hans Hannibal and Llambías 2-0 (21-14, 21-16) to qualify for the quarterfinals, where they will face Chile's cousins Marcos and Esteban Grimalt.
The Mexican duo of Miguel Sarabia and Juan Virgen had to battle hard and push themselves to the limit to win 2-0 (23-21, 21-19) against Colombians Juan Noriega and Johan Murray, setting up a quarterfinal clash with Hagen Smith and Logan Webber of the United States.
Meanwhile, Brazil's George and André won 2-0 (21-14, 21-14) against Paraguay's Giuliano Massare and Gonzalo Melgarejo and will now face Nicolás and Tomás Capogrosso from Argentina.
Ecuador's Dany León and Marcos Tenorio won 2-0 (23-21, 21-10) against Bolivia's Ruddy Salvatierra and Luis Calvo and will have Cubans Noslen Díaz and Jorge Alayo as their quarterfinal opponents.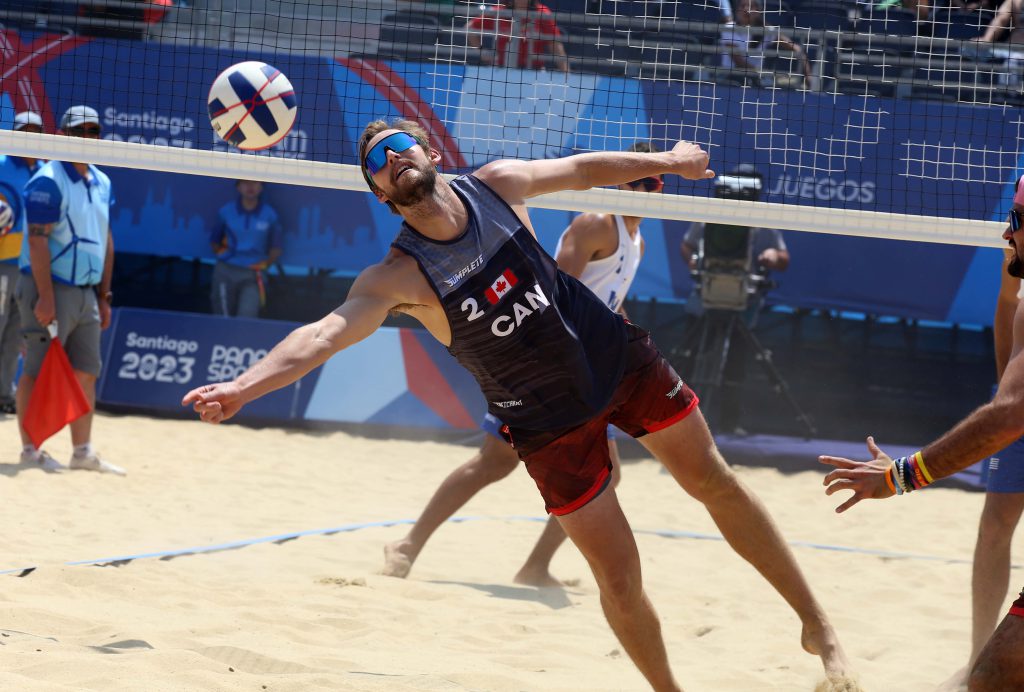 Results Tuesday, October 24:
MacNeil/Russell (CAN) 2-0 (21-14, 21-16) Hannibal/Llambías (URU)
George/André (BRA) 2-0 (21-14, 21-14) Giuliano/Gonzalo (PAR)
León/Tenorio (ECU) 2-0 (23-21, 21-19) Salvatierra/Calvo (BOL)
Sarabia/Virgen (MEX) 2-0 (21-19, 21- ) against Noriega/Murray (COL)
Classification 13-16
Mora/López (NCA) 2-0 (21-12, 21-17) D. Dyner/Varela (CRC)
Guatemala/Flores (ESA) 2-0 (21-18, 21-18) Blanco/García GUA
Matches on Wednesday, October 25:
For 13th place
Mora/López (NCA) vs. Guatemala/Flores (ESA)
For 15th place
D. Dyner/Varela (CRC) vs. Blanco/García GUA
Classification 9-12
Salvatierra/Calvo (BOL) vs. Noriega/Murray (COL)
Hannibal/Llambías (URU) vs. Giuliano/Gonzalo (PAR)
Quarterfinals
Smith/Webber (USA) vs. Sarabia/Virgen (MEX)
Díaz/Alayo (CUB) vs. León/Marcos (ECU)
Capogrosso N./Capogrosso T (ARG) vs. George/André (BRA)
Grimalt M./Grimalt E. (CHI) vs. MacNeil/Russell (CAN)