SANTIAGO, Chile, October 24, 2023 – Argentina defeated Chile 3-2 (25-19, 25-9, 21-25, 23-25, 15-7) and won their ticket at the semifinals of the Women's Volleyball tournament at the nineteenth Pan American Games Santiago 2023, which is taking place at the Parque O'Higgins Arena.
Argentina will face the reigning champions, the Dominican Republic, in the semifinals, just as they did in the previous edition of the 2019 Lima Games, where they lost in four sets and then went on to defeat Brazil in the bronze medal match, marking their first-ever Pan American Games medal.
Chile staged a remarkable comeback from a two-set deficit, especially after Argentina's complete dominance in the second set.
The match extended to a tie-break, won by Argentina who controlled the actions with a 75-56 advantage in attacks, a 6-5 margin in blocks, and an 8-1 lead in aces. Chile scored 23 points from Argentina's errors and gave away 20.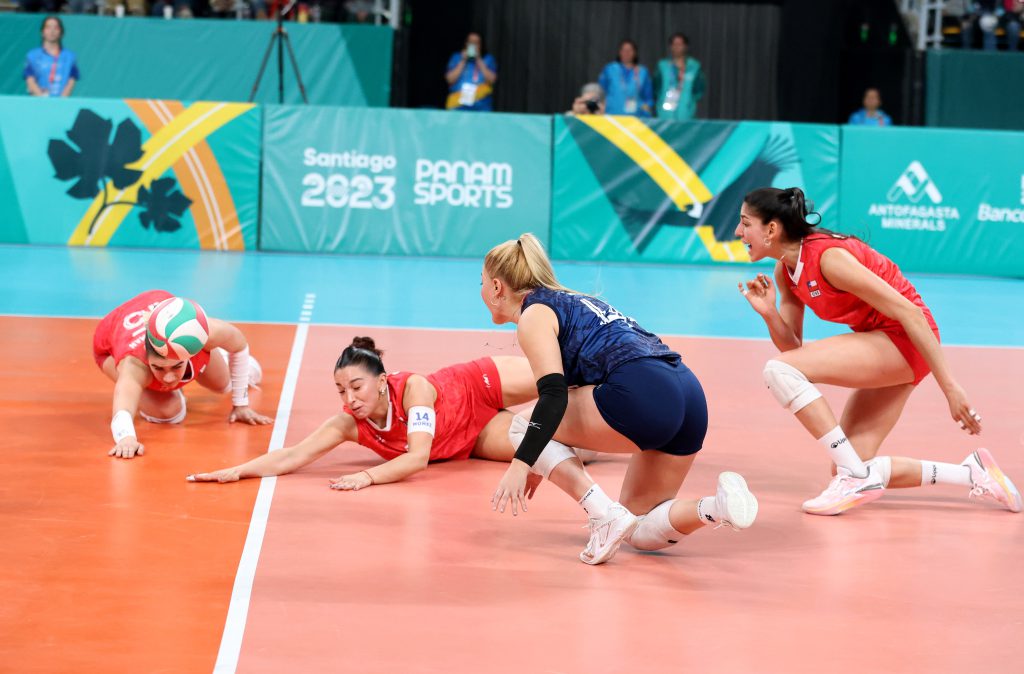 Argentina's top scorer was team captain Daniela Bulaich, with 21 points on 18 attacks, one block, and one ace. Also contributing to the victory were opposite María De La Paz Corbalan and middle blocker Avril García, with 17 points each. García registered a match-high of 4 blocks.
Chile's captain, Beatriz Novoa, scored 21 points, all from attacks. Opposite Petra Schwartzman added 16 points on 15 attacks and one block.
Daniela Bulaich of Argentina said, "We knew this was a game that determined our qualification. If Chile started playing well, it would be a tight match. We managed to get back to our game and pull through. Now, we'll enjoy this victory a bit and study the semifinal match".
Dominga Aylwin of Chile expressed, "We were coming from a loss. We fought hard, and in the end, we couldn't capitalize on the win. We left everything on the court".