EDMONTON, CANADA. Sept. 19, 2023: Cuba and Mexico needed a tie-break set to decide the opening match of the NORCECA Pan American Cup Men's Final Six Cup, held September 19 to 24 at the Flair Airlines Hangar, at the Edmonton Expo Centre in Alberta
Despite a strong start, the young Cuban team fell to Mexico 2-3 (26-24, 25-22, 18-25, 17-25, 8-15) in a roller-coaster of a match today.
Cuban Alejandro MIguel Gonzalez led all scoring with 33 points; Mexico's Josué López Rios was top scorer for the winning side with 25 points (including six from the service line).
Cuba led in attack points (60-49), but Mexico led in blocking (11-7), serving (12-5) and made fewer errors.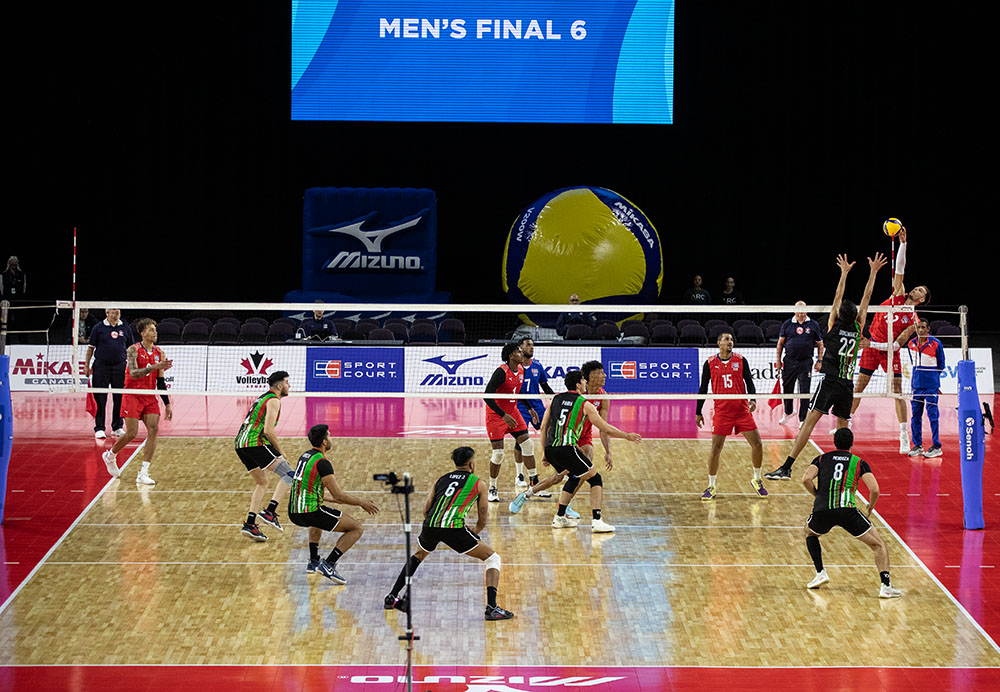 Manuel Espinosa, head coach of Cuba: "The match for us was with highs and lows because in reality our team could have done a better job after we have won the first two sets and when Mexico changed the game we got a little bit frustrated and we couldn't get ahead at the moment, but tactically we didn't do what we were supposed to do as per our technical meeting, we had a lot of errors (39) that at the end lead us to our defeat."
Jorge Azair, head coach of Mexico: "We started off good; and then it went badly – our sideout was not good in the first and second set. But we made some substitutions – and my team worked well in the third, fourth and fifth set. It's a young team and for me it's important that they are calm and motivated. It's good experience for them."