EDMONTON, CANADA. Sept. 19: USA won its opening match at the NORCECA Pan American Cup Men's Final Six, held from September 19 to 24 at the Flair Airlines Hangar, in Edmonton, Canada.
USA won 3-0 (25-17, 25-9, 25-19) over a young Dominican squad – dominating in attack points (45-22) as well as in blocking (9-4) and service aces (5-1). The U.S. also received more points from opponent errors (18-16).
The USA's Camden Gianni led all scoring with 18 points, including three ace serves. Luis David Reinoso Soto led the Dominican team with seven points.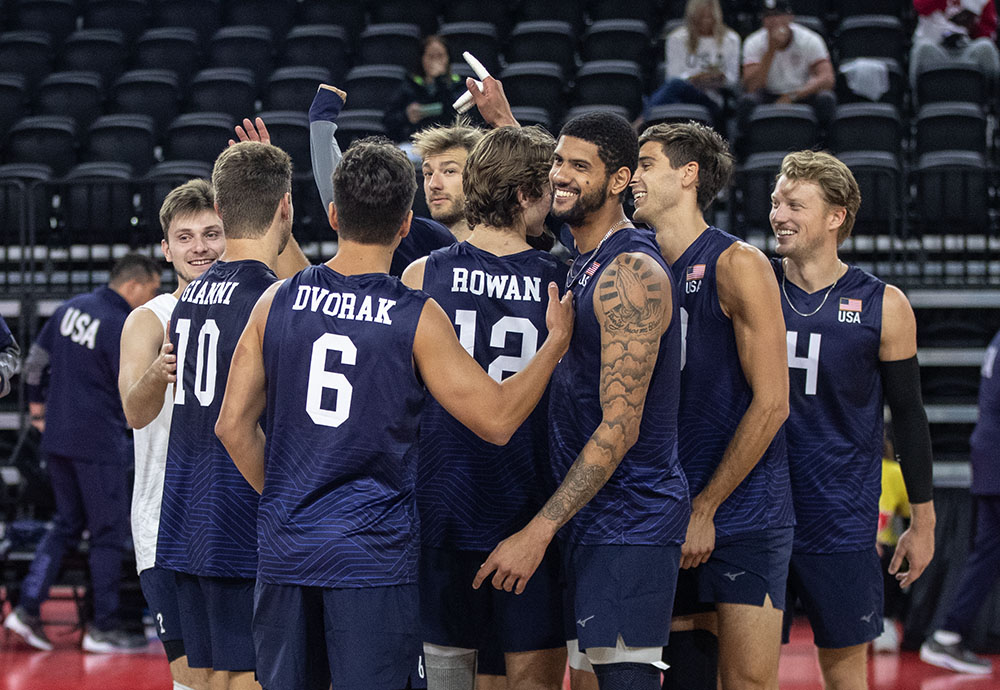 Alexander Gutierrez, head coach of Dominican Republic: "For us this is a difficult match – the USA has a high level of intensity. …This is the first match for this group and it's not going to easy for us. But day after day we will try to improve our performance each match… Every match for us will be a different story – to improve our performance, our level, and minimize our mistakes."
Patrick Gasman, captain of the USA: "It's our first match with this group, we've only been together for about three weeks. This was a great first test for us to come out and play as a team and within our system."