SANTO DOMINGO, Dominican Republic, August 21, 2023.- Mexico put its record at 1-1 after beating Canada 3-1 (25-22, 25-20, 17-25,25-18) in the first match of the second day of competitions of the NORCECA Final Six Pan American Cup that takes place in the "Ricardo Arias" National Volleyball Pavilion.
Mexico's offense was led by María Rodríguez who totaled 18 points followed by Grecia Castro and Karen Rivera with 18 and 14 points respectively. For the Canadian team (0-2) the best were Gabrielle Attieh with 12 points and Kaylee Plouffe and Thana Fayad with 10 points each.
In spikes Mexico outscored Canada 52-38, while in blocks the Canadians were better 8-5.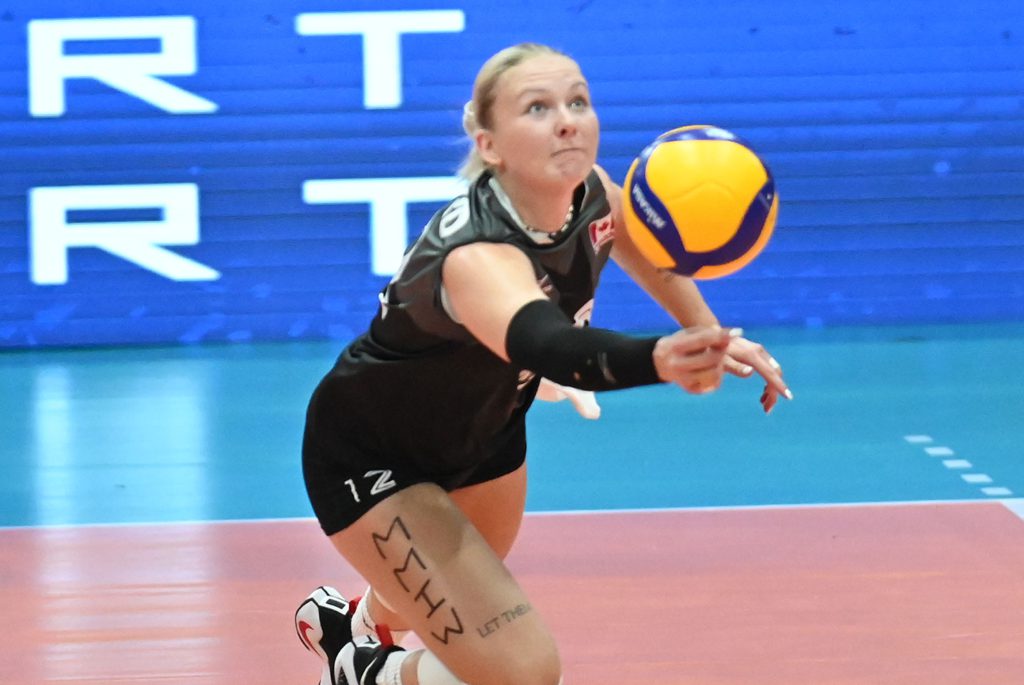 Joseline Landeros, captain of Mexico: We knew that after the defeat in the first match it was important to win today, we know the players from Canada and we knew that it was a difficult team to beat as they have different qualities than I think the difference from us was that we entered the field strong and knew how to overcome situations.
Averie Allard, captain of Canada: As a team one tries to improve every day and that did not happen with us today, it was a strong match against Mexico and things did not turn out as expected.