SANTO DOMINGO, Dominican Republic, August 21, 2023.- The United States team defeated in three comfortable sets 3-0 (25-12, 25-15, 25-7) the Puerto Rican team that fell for the second time in this NORCECA Pan American Cup Final Six that is being played at the "Ricardo Arias" National Volleyball Palace.
For the winners Kayla Haneline had 8 points, Madeline Gates added 7 while Stephanie Samedy and Logan Eggleston contributed 6 respectively. For Puerto Rico, the most outstanding was Camila Soto with four points.
The Americans vastly outscored the Puerto Ricans in spikes 26-8 and in blocks 4-1.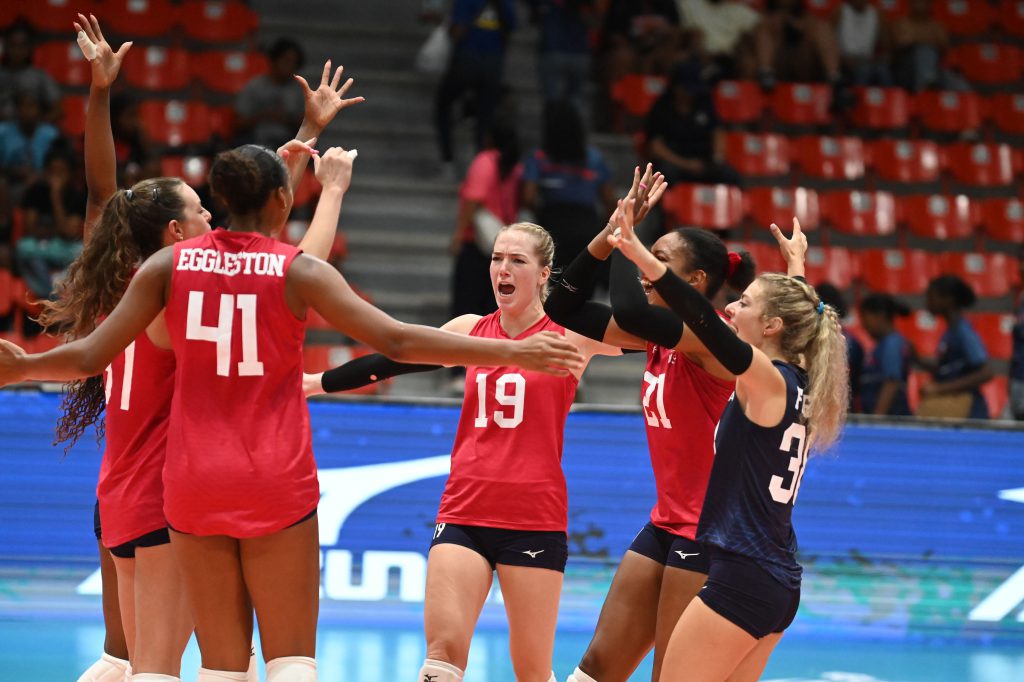 Sarah Parsons, captain of the United States: Our team did a good job on the court, we did not know the Puerto Rican players since it is a new team which represented a challenge for us but we handled it well and we knew how to defend our side of the basketball court.
Norian Ceballos, captain of Puerto Rico: We were able to start with a good rhythm, we were with them at the beginning of the first two sets until we reached 8 points. I think we missed a lot on the serve and we have to work more on the set-up, but in general we did a good job work now what we have to learn is to prioritize the important moments.