PONCE, PUERTO RICO, August 11, 2023.- Mexico defeated Costa Rica, 3-0 (25-22, 25-19, 25-11), and will play this Saturday for positions 5 to 8 in the XX Senior Women's Volleyball Pan American Cup in the Juan "Pachín" Vicéns Auditorium in Ponce.
Costa Rica played a good first set against Mexico. The Ticas dominated the second technical timeout, 16-15, and were tied at 20-20. Then, Mexico was in control of the rest of the match.
The Mexican outside hitter Aimé Margarita Topete was the best scorer of the match with 16 points (16 attacks); Karen Rivera contributed 12 points (10 attacks, 1 block, 1 ace); and captain Jocelyn Urias with 11 points (9 attacks, 2 blocks). For Costa Rica, Marcela Araya with 11 points (10 kills, 1 block); Tatiana Sayles with seven points (5 attacks, 1 block, 1 ace); and Yuliana González Alfaro with five points (5 attacks).
Mexico dominated Costa Rica in attacks for points, 45-27, and aces, 7-3. In blocks, Costa Rica dominated by the minimum, 5-4.
Costa Rica will play on Saturday at 12:00 noon for positions 9 and 10, and Mexico for classifications 5 to 8. Mexico's opponent will be known after the results of the sixth day of the Cup.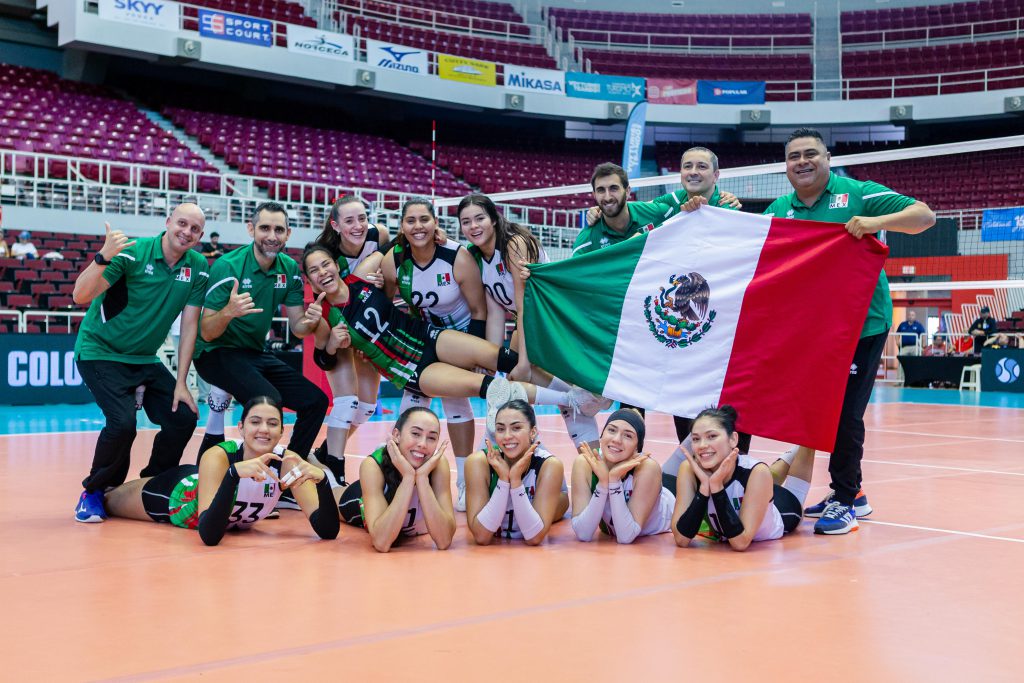 Pablo Acuña, Coach of Costa Rica: "The girls were in a good mental state today, but we fell again in the middle of the set; and we can't keep competing. Today it weighed heavily on us at reception. Mexico played a good game of aggressive and tactical service that affected us, and it is something that needs to be improved. For tomorrow we hope to be able to compete and seek to be in the best possible position in the tournament".
Nicola Negro, Coach of Mexico: "Today we started the game with a bit slow pace and with some technical problems. Later, we managed to adjust and in the final part of the game it was a good presentation for us. Tomorrow is the game to enter the first eight teams and we are going to look for the best possible position".