PONCE, PUERTO RICO, August 11, 2023.- Peru defeated Chile, 3-1 (25-20, 16-25, 25-22, 25-16), and will play this Saturday for positions 5 to 8 in the XX Senior Women's Volleyball Pan American Cup at the Juan "Pachín" Vicéns Auditorium in Ponce.
Although Chile fought to win the South American battle and was unsuccessful, they dominated Peru in aces, 6-4. In blocks they finished even, 9-9; and Peru dominated, 50-49, in attacks.
Ysabella Sánchez was the best scorer for Peru with 17 points (16 attacks, 1 ace); Daniela Muñoz with 13 points (11 atacks, 1 block, 1 ace), and Flavia Montes with 12 points (6, attacks, 6 blocks). For Chile, Beatriz Novoa led all scorers with 28 points (24 attacks, 2 blocks, 2 aces); Karen Morales with 11 points (10 attacks, 1 block); and Florencia Giglio with 10 points (5 attacks, 4 blocks, 1 ace).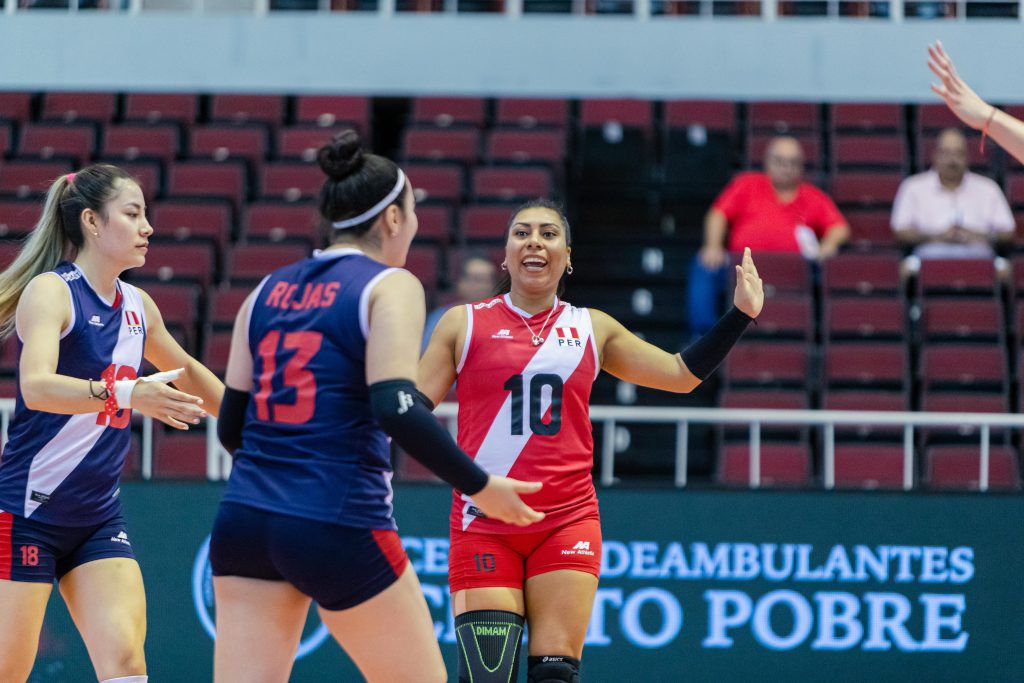 Francisco Hervas Tirado, Coach of Peru: "The last two games were difficult losing them, 3-2, and fighting, today we saw a whole team showing that we can play well. I think that in the second set the physical part weighed on us; We lost some concentration and, in this sport, when you lose that rhythm, it's hard. The positive thing is that we were capable in the third set and in the fourth set to pick it up again, and work in a very complicated situation because this tournament is very tough. Tomorrow we will continue playing great games and see how far we get".
Alejandro Marín Hormazábal, Coach of Chile: "We came with a clear idea of, deep down, trying to beat Peru for the first time in the history in an official tournament, a team that has a lot of history. But we could not. We had a good second set, but we couldn't hold it. Peru began to play more and made our game difficult. I'm sorry we couldn't show our best volleyball. Tomorrow we will continue doing our job".