GUADALAJARA, Mexico, August 16, 2023 – Mexico overcame the pressure from Colombia to defeat them 3-0 (25-22, 25-19, 25-22) and secure their second victory in Group C, to close the second day of the XVI Men's Pan American Volleyball Cup.
The host team managed to break Colombia's pressure and secured an advantage in the closing moments of the first set, which they held onto thanks to the efforts of Diego González and Mauro Fuentes, who achieved four crucial points in the first set.
Diego González and Mauro Fuentes were Mexico's top scorers, each with 12 points. For Colombia, Liberman Agamez scored 14 points.
Mexico dominated in attacks 38-29 and in service 3-0, but Colombia outperformed in blocks 10-6. Mexico scored 28 points from Colombia's unforced errors while giving up 24 points.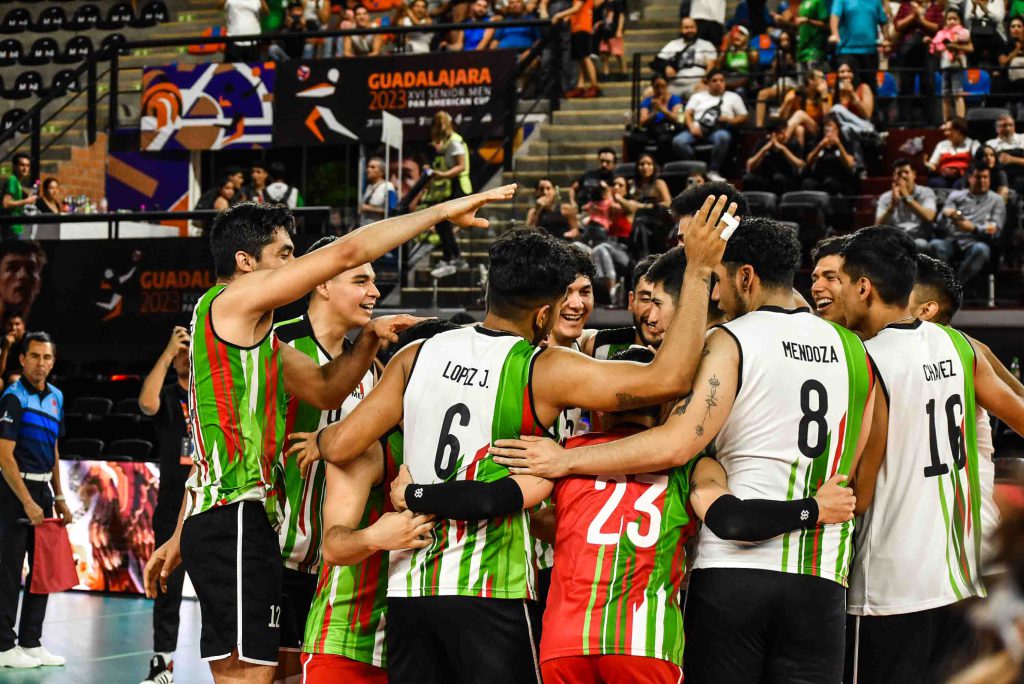 Jorge Azair López, coach of Mexico: "Today, we came in more focused, reducing the number of errors, especially in reception, which allowed us to stabilize our attack. We also disciplined ourselves in blocking, which was important to stop Colombia, who we saw as with aggressive attacks yesterday. The most important thing is that we played with more discipline".
Diego González, top scorer of Mexico: "Yesterday, we had a tough start against Peru. We knew Colombia would come out for the victory, but thankfully, it went in our favor. We were focused; that's my role. I feel like I'm in good form, and they need to use me".
Sebastián Ortiz, coach of Colombia: "After defeating Cuba, we were relaxed. We had a good rhythm of play, prepared for a long match, but Mexico played very well. We made several errors in reception and service, and we couldn't get into the game".