Guadalajara, August 17, 2023.- Chile was too much for Puerto Rico, defeating them 3-0 (25-14, 25-16, 25-19) at the start of third day of XVI Men's Volleyball Pan American Cup.
It was their first victory for Chile, who finished second in group A with 1-1 behind the United States (2-0), and now waits for a rival of the next phase.
Chile led the attack 37-32, the blocking 6-2 and the service 5-2, taking advantage of 27 errors by Puerto Rico against 13.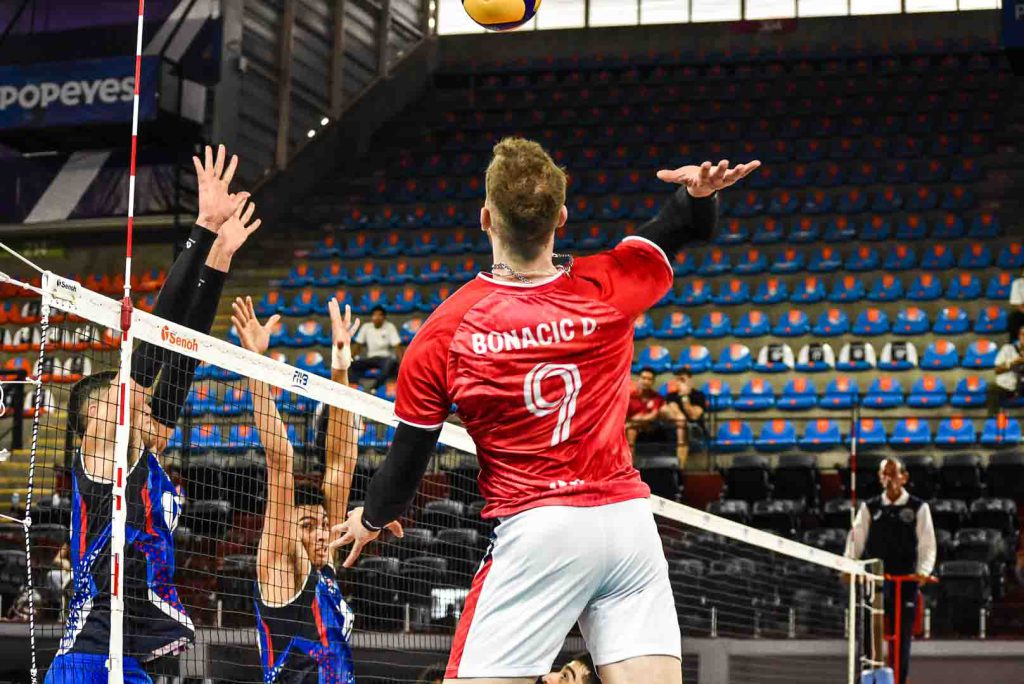 For Chile, Vicente Parraguirre was the top scorer with 18 points and Tomas Gago contributed with 11 points. Klistan Lawrence had 12 points for Puerto Rico.
Daniel Nejamkin, coach of Chile: "Today the whole team played very well, we got the match. Everything we had anticipated was given to us, we were able to perform our best volleyball against Puerto Rico; we were able to focus well on serves, sometimes it doesn't turn out so well, but today everything we thought happened, although we have a lot to improve".
Tomas Parraguirre, Chile's top scorer: "It felt really good to get back to our level after yesterday's defeat. We are happy to continue advancing in this tournament and keep going. What we have been doing is preparing for the Pan American Games at home, but these tournaments are a goal in themselves, and we always want to play and fight with the bests".
Dusan Bonacic, captain of Chile: "We are very happy, it was a categorical 3-0, we had control and the rhythm throughout the game, it was not something we expected because Puerto Rico is a tough opponent, but it's good that everything went our way, I congratulate the whole team".
Oswald Antonetti, Coach of Puerto Rico: "On one side there is frustration, disappointment, on the other we think that it is an inevitable process of growth with young players of 19-20 years old. We leave a little disappointed because we thought we could compete better, but I understand that we have grown and that will help us in the next games".