JUANA DIAZ, Puerto Rico, May 13, 2023- Mexico defeated host Puerto Rico in four hard-fought sets 3-1 (25-23, 25-21, 18-25, 25-23) to battle for the Girls' U19 NORCECA Pan American title against the United States in Puerto Rico.
Mexico and USA will meet at 7pm on Sunday in the final match of the evento, while Puerto Rico will play for the bronze medal against Costa Rica at 5pm.
Mexico was inspired to take the close win that Puerto Rico struggled with all its players to obtain. In the closing of set four, Mexico stopped Puerto Rico with two blocks in a row by Topete and Marquez, allowing them to reach match-point (24-22).
Puerto Ricans held comfortable margins in attacks 61-47 and serves 5-1, while Mexico held a slim 9-8 advantage in blocks but scored on 36 opponent errors against 18.
Aimé Topete was the best scorer for Mexico with 17 points (14 kills, 3 blocks), followed by opposite Luz Solano with 14 (12 kills, 2 blocks) and middle blocker Arleth Marquez chipped in with 11 points (9 kills, one block, one ace).
The top scorer of the match was opposite hitter Grace López of Puerto Rico with 28 points from 24 kills, three blocks and one ace; and team captain Elena García finished with 22 points on 19 kills, one block and two aces.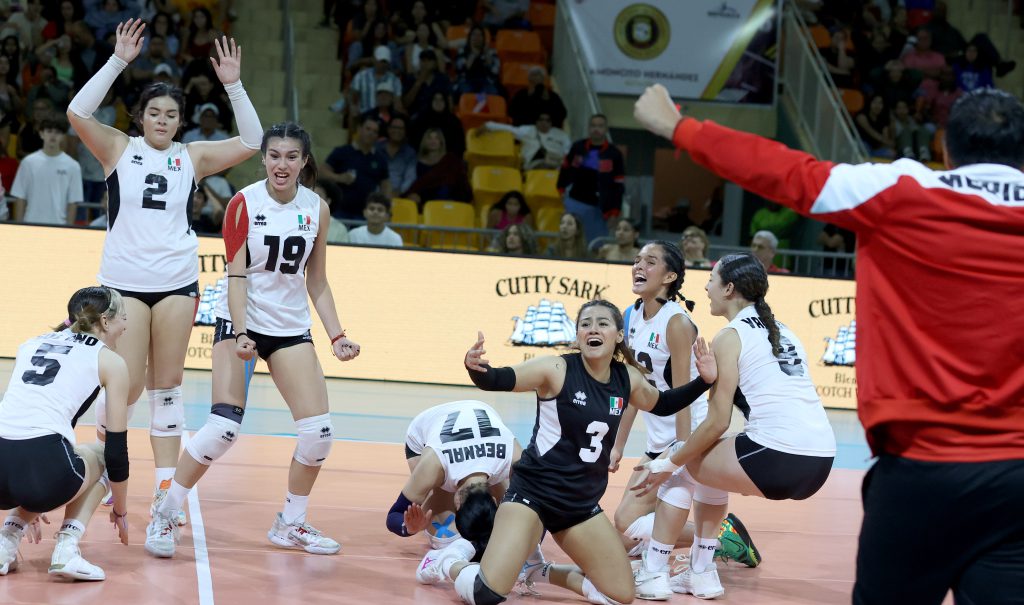 Italia Bernal, captain of Mexico: "We were focused, the goal was to win and give our all on the court. The key element was our attitude and the connection between us, and the fact that we didn't allow the crowd to affect us. Tomorrow we'll have the same fighting spirit up to the last point".
Elena García, captain of Puerto Rico: "I believe our service and receiving could have been more effective, but we left everything on the court, and we represented Puerto Rico with pride. This still isn't over, we have one more match left, the bronze medal match is tomorrow, and we are switching our goal".
Luis Bañuelos, coach of Mexico: "This is a team eager to transcend, with identity, leaving heart and soul in their performance, proud to represent its country, seeking to do things differently".
Eduardo Galarza, coach of Puerto Rico: "It was hard today, the ball didn't score like in other matches. Our offense is always from the right side and today it failed. I don't want to take away Mexico's merit, they fought well, they are a team that likes to tip the ball, it affected us".