VARADERO, Cuba, May 13, 2023.- United States with its two pairs, Mexico and Canada won the right to play in the women's semifinals at the second stage of the NORCECA Beach Volleyball Circuit.
Geena and Carly in some way got the thorn out during pool-play, winning group C to Mexican Atenas, who joined by Abril Flores beat them for the title of the first stop in Aguascalientes.
Nevertheless, they might meet again, now Atenas teaming with Susana Torres who won bronze in Aguascalientes. But for that to happen the Mexicans must dominate Canada and Geena and Carly their compatriots Katie and Teegan.
In quarterfinals Geena and Carly prevailed over Dominicans Esmeralda Ramirez/Julibeth Payano 21-15 and 21-13,while their teammates had no mercy against Cubans Yenifer Rivera/Amanda Armenteros 21-11 and 21-13.
The second local pair of Nahomi Charlot/Maykelín Drik were victims of Mexico who dominated 21-14 and 21-17.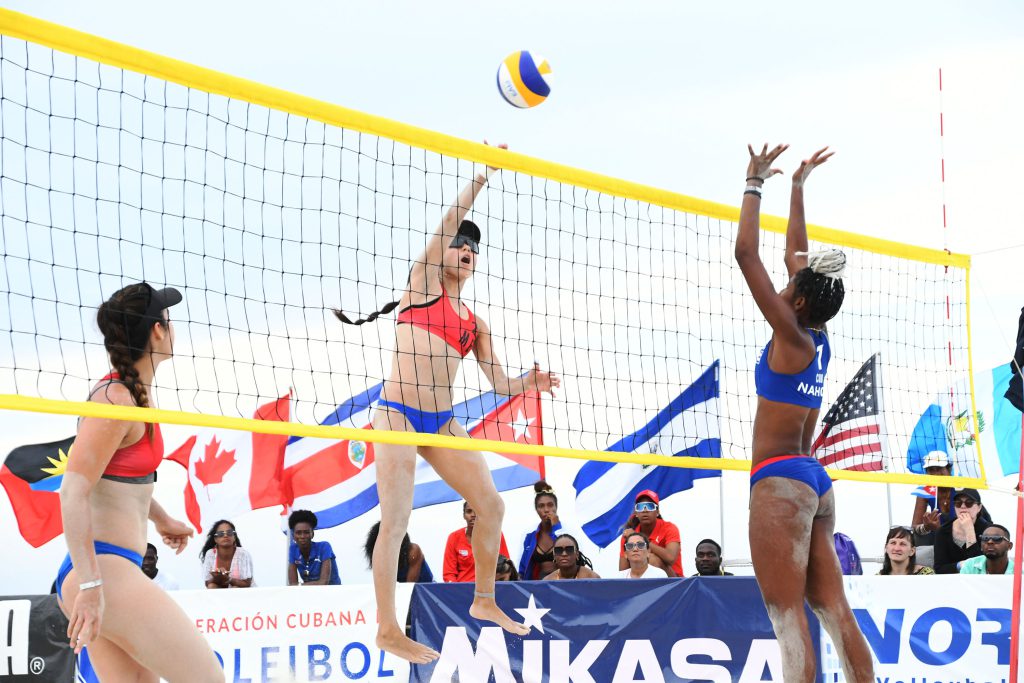 In the other quarterfinal challenge, Canadians Ruby Sorra/Lea Monkhouse moved into semifinals cutting off Puerto Ricans Allanis Navas/María González inspiration 25-23 and 21-16.
Earlier the Puerto Ricans won group A, but with resistance from El Salvador's Yvonne Soler/Laura Molina 19-21, 21-5 and 15-12 in a game that lasted one hour and 13 minutes.
Laura Molina has shown she's in good conditions recovering from giving birth to her third child four months ago and will celebrate mother's day here in Varadero accompanied by her mother and new born baby.
Semifinals are this Sunday morning, as well as classification matches for positions 5 to 16.
Full results of this phase are available at Cuba 2023 NORCECA Beach.