SAN SALVADOR, El Salvador, July 8, 2023.- Mexico beat Costa Rica 3-0 (25-14, 25-23, 25-18) to finish fifth place in Women's Volleyball at the 24th Central American and Caribbean Games San Salvador 2023.
Mexico finished with a 3-2 record and Costa Rica with 1-4 for fifth and sixth place respectively.
Middle blocker Jocelyn Urias led Mexico with 14 points (11 kills, one block, two aces) , followed by outside hitter Melanie Parra who added 13 attacking points.
Costa Rica's leading scorers were outside hitter Tamara Espinoza with 13 points (12 kills, one ace) and opposite Tatiana Sayles with 10 points from kills.
Mexico held advantages in every element of the game, kills (49-33), blocks (8-0) and points from serves (7-1). Costa Rica limited their errors to 11 against 21 from Mexico.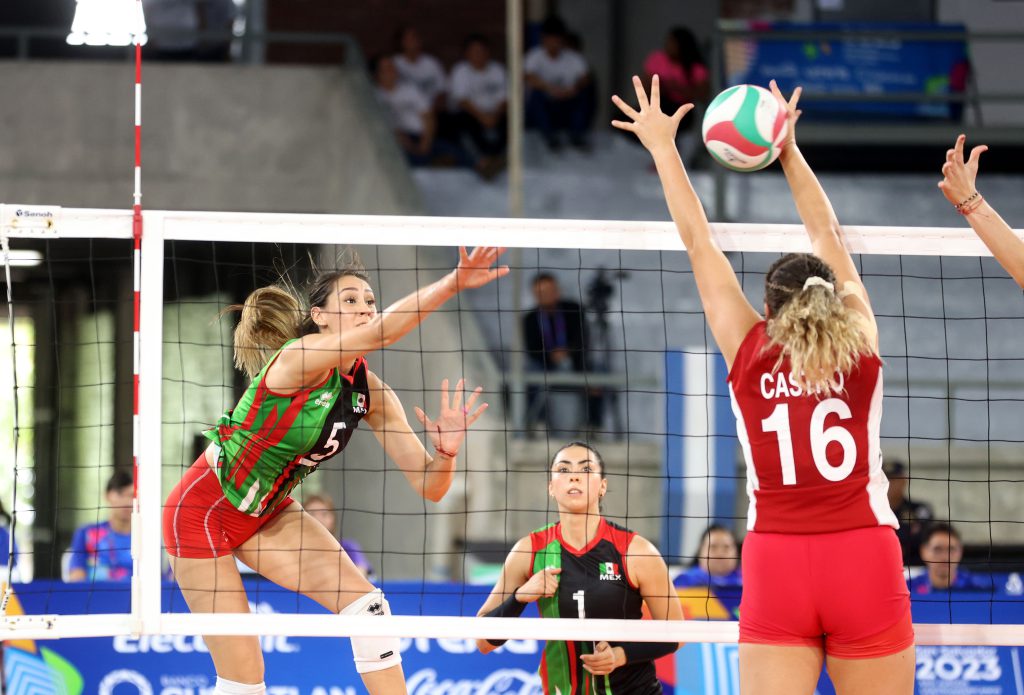 Joseline Landeros, Libero of Mexico: "This wasn't the tournament we expected, we had other results in mind. We are leaving with the things we must work on, and we will do it with all the energy towards what's next. We are in a new process with a new coach, we only have one month together, and we are all adjusting to his vision of what he expects from us".
Pablo Acuña, Head Coach of Costa Rica: "After yesterday's match against El Salvador the players and myself weren't satisfied so for today each one had personal goals. Today we were able to have a presence on the court and improve in executing".