SAN SALVADOR, El Salvador, July 8, 2023.- Cuba beat Colombia 3-0 (25-22, 28-26, 25-22) to win the Bronze Medal in Women's Volleyball at the 24th Central American and Caribbean Games San Salvador 2023 at the Sports Palace Carlos El Famoso Hernández.
Cuba with a 3-2 record won their second bronze medal in the history of the event, their first was during the 2014 Veracruz Games.
Cuba won a battled first set and then went on to win the second coming from a two-point deficit the entire set in a thrilling party of points, with Ailama Cese scoring the winning point 28-26 on a kill. Cuba again came from behind in the third set, recovering from a six-point deficit (12-18) and reaching an even 21, with Diaris Perez scoring the match point on a block.
Cuba led on a huge 56 to 33 attacking point advantage and on a comfortable 10 to 6 margins in blocks. Colombia did better in points from serves (5-1) and limited their errors to 11 against 26.
Three players scored double digits in Cuba's bronze medal win, outside hitters Diaris Perez and Ailama Cese with 16 points each, and middle blocker Dezirett Madan who contributed with 13 points.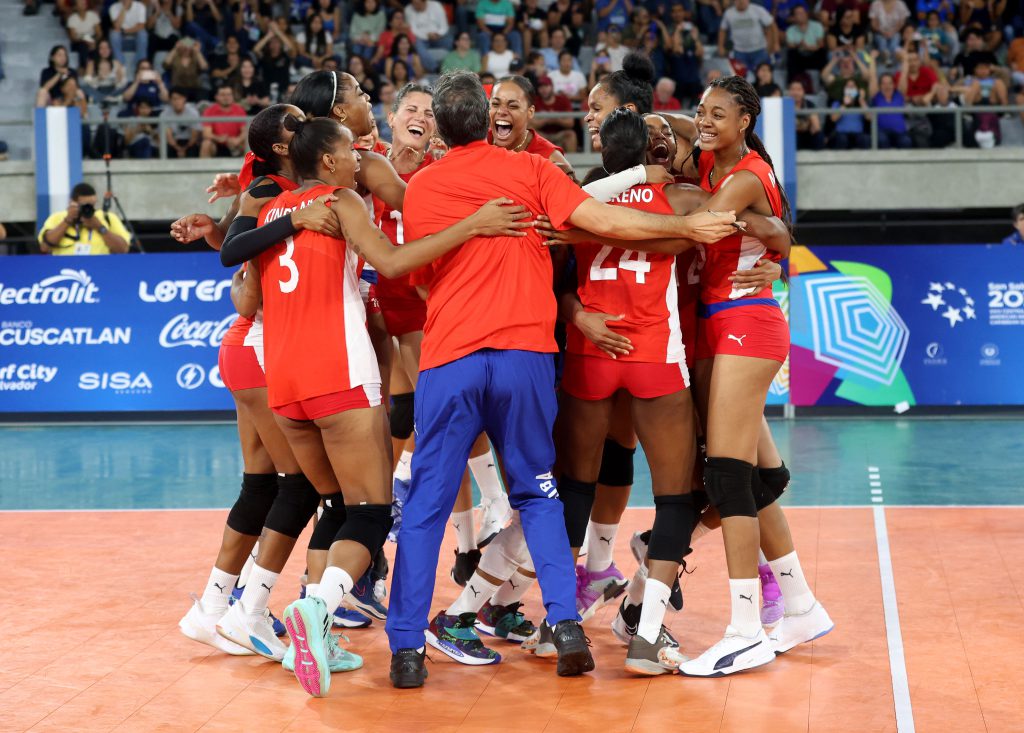 Colombia's offense was led by outside hitter Ana Karina Olaya with 16 points, followed by Melissa Rangel and Valerin Carabali with 9 and 7 points respectively.
Tomás Fernández Arteaga, Head Coach of Cuba: "We were coming for a medal, and we reached our goal. Yesterday during the semifinal, it went uphill against one of the best teams in the world and what we did was to recover the team so they could battle in a more accessible match today for the bronze medal. We prepared the group in every element of the game to reach our goal".
María Alejandra Marin, Captain of Colombia: "Cuba was offensive in serves and we failed a lot in receiving. They were more aggressive in attacks than us and that's today's result. Congratulations to Cuba that did well".