SAN SALVADOR, El Salvador, July 6, 2023.- Mexico finished Pool A in third place after defeating Costa Rica 3-0 (25-11, 25-16, 25-13) in Women's Volleyball at the 2023 San Salvador Central American and Caribbean Games.
Mexico earned their first tournament win to finish the preliminary round 1-2, Costa Rica 0-3. Both teams will play the classification round for positions 5 to 8. Mexico starts against Trinidad & Tobago and Costa Rica will confirm if they face El Salvador.
México had no difficulties in prevailing over the Central American team with a huge advantage in attacking points (37-19). The also led 6 to 4 in points from block and 7 to 1 in aces, handing out 16 points from unforced errors against 25.
Team captain Andrea Rangel, alongside outside hitter Melanie Parra scored 10 points each for Mexico. Aimé Topete, who came from the bench in the first set added 7 points.
Opposite hitter Tatiana Sayles of Costa Rica was the top scorer of the match with 13 points.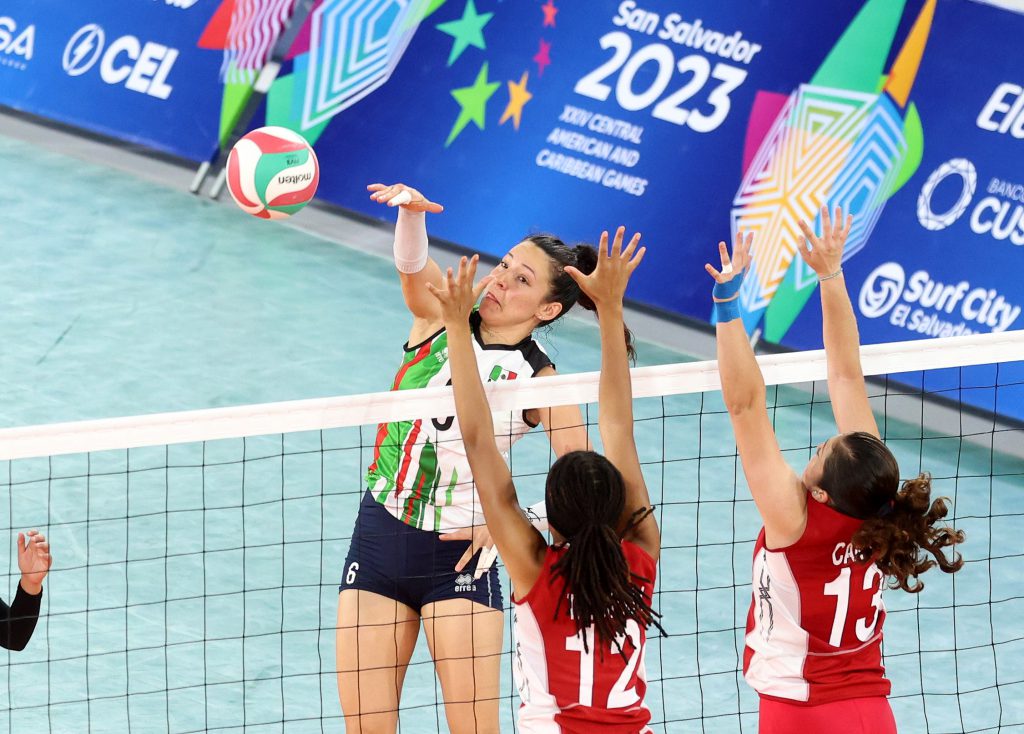 Nicola Negro, Head Coach of Mexico: "The team is growing every day, facing different opponents. I believe the first day against Puerto Rico we paid a high price. It was our first match together and the first of the season, we came with little rhythm, and we improved until the third set. Against Dominican Republic, it was a positive performance against an elite team and today the team was alert and focused".
Pablo Acuña, Head Coach of Costa Rica: "These were three difficult matches, our attack is what has suffered the most, clearly because of the serves and the level of blocking of our opponents, we haven't been effective. Now we must focus on El Salvador, a direct opponent of our zone and we must study them well, we will face it seriously".