NOGALES, Mexico, May 26, 2023.- Mexico beat Belize 3-0 (25-11, 25-11, 25-15) to reach the U21 Women's NORCECA Pan American Cup semifinals in Nogales, Mexico.
Mexico concluded first place in pool A with a perfect record (3-0) to advance directly into Saturday's semifinals. Belize on the other hand will play classification matches for positions 5-8.
Mexico's coach took the opportunity to use all his players and make several changes during the match where they dominated with 37-21 in attacks, 6-5 in blocks and 6-1 in aces. Mexico scored 26 points from Belizean errors and gave away 10.
Mexico's attackers were led by opposite hitter Katherine Ramirez (9pts), outside hitter Alexandra Goris (8pts) and team captain Aimé Topete (7pts).
Team captain Camara Fatoumata once again led Belize scoring 8 points, followed by Khaya Gordon with 7 points and Nisaan Martinez with 6.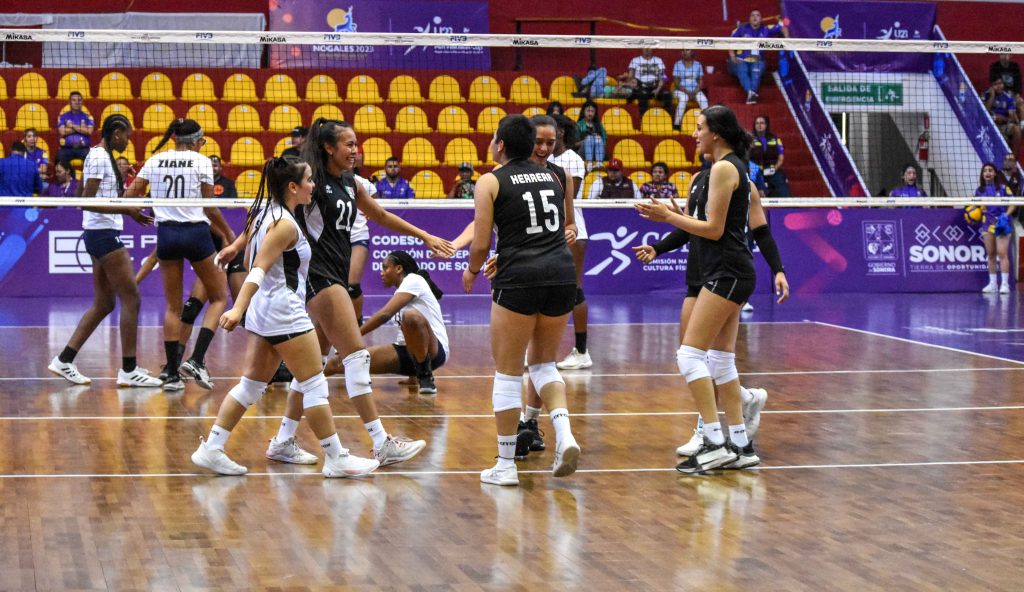 Anna Lucía Arreola, setter of Mexico: "We played the preliminary round pretty well, we were together as a team and the fans' support helped us a lot. Our game was organized. We were comfortable today with all the changes and using a different lineup, we thank our coaches' confidence, and we all took advantage of the opportunity. I have no preference who we face in the semifinal, we will play hard to be in the final".
Kaleigh Cardinez, libero of Belize: " Comparing our first match of pool-play to this one, we improved a lot because we began the tournament nervous. As a team we've improved in tenacity and as for myself I am more aggressive. Belize will play harder and better in our next matches".