NOGALES, Mexico, May 26, 2023.- Cuba made it into the semifinals of the U21 Women's NORCECA Pan American Cup with a dramatic 3-0 (25-20, 29-27, 31-29) win over Costa Rica in quarterfinals on Friday in Nogales, Mexico.
Cuba and Costa Rica battled hard in exciting three sets, in which the Central Americans blocked Cuba with power. Cuba recovered from a seven-point deficit (12-19) in the third set to a thrilling 31-29 win, the highest set of the tournament.
Cuba led 48-38 in attacks, while Costa Rica mastered a 12-8 margin in blocks and 6-2 in serves. Cuba committed fewer unforced errors than Costa Rica (20-27).
Outside hitters Thainalien Castillo and Hhitney James collected 14 points each in Cuba's victory; Castillo on 11 kills, two blocks and one ace, and James on 13 kills and one ace. Middle blocker Yensy Kindelan added 12 points on 10 kills and two blocks.
Costa Rica's team captain Angelica Rodriguez led all scorers with 17 points on 15 kills and two blocks. Middle blocker Nhya Barley tallied 10 points on 7 kills and 3 blocks, while outside hitter Joselyn Moraga contributed with 9 points.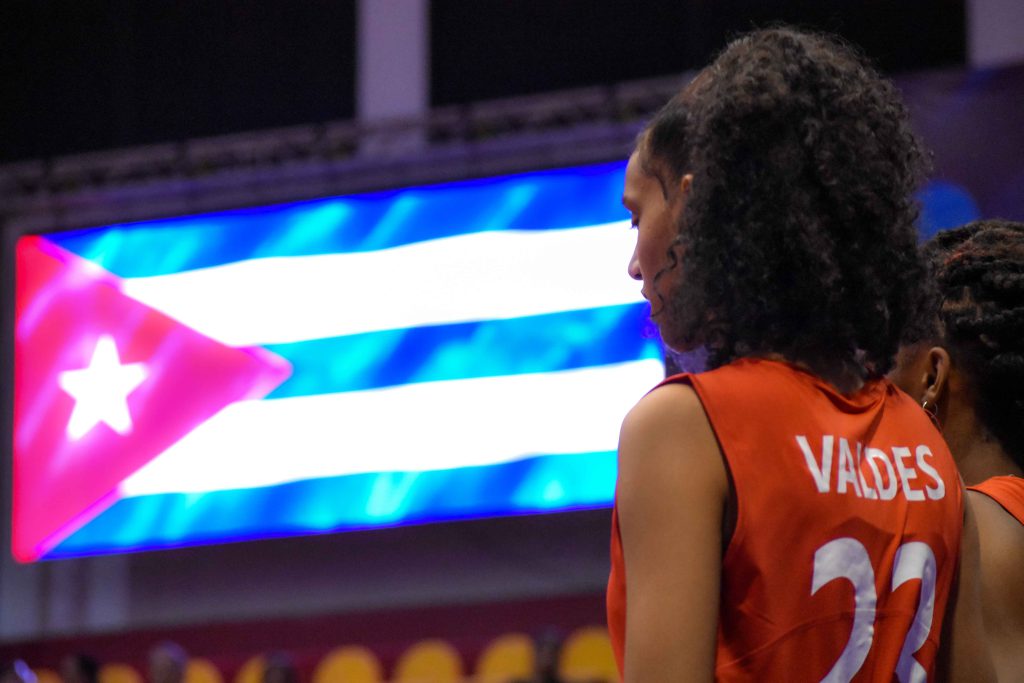 Hhitney James, captain of Cuba: "We committed many errors, but we recovered from Costa Rica's advantage, it wasn't easy. We, who entered from the bench, took advantage of Costa Rica's faults with attitude. We are going for the gold".
Wilfredo Robinson, coach of Cuba: "If the opponent doesn't push us, the team doesn't show its quality. We have a stellar team, but the players don't want to show what they can do. The coaching staff are confident that they will come out with power because now our opponents will demand more and they must be good in serves and blocks, and battle to recover the ball".
Edivaldo Bonilla, coach of Costa Rica: "We lack exposure and emotional intelligence to close these types of matches; that's why we come to these tournaments, to compete and to grow. I am more satisfied today than fifteen days ago when we achieved an important win, I am proud of my players".