PONCE, PUERTO RICO, August 8, 2023.- Mexico surprised Puerto Rico tonight and took the host's undefeated record with a four-set loss on the third day of the XX Senior Women's Volleyball Pan American Cup at Juan "Pachin" Vicens de Ponce auditorium.
The scores of the match ended 22-25, 25-21, 25-22, and 25-19 for Mexico.
The Mexicans lost the first set, but from then on, their game was impeccable to prevent Puerto Rico from having a chance to win.
Puerto Rico came within 17-16 in the fourth set looking for a fifth set, but Mexico immediately took off again to end the match and silence the audience.
This is the first victory for Mexico (1-1) in the tournament after their loss against Argentina in three sets. It is the first defeat for Puerto Rico (2-1).
Mexican opposite Karen Paola Rivera was the best scorer of the match with 24 points (23 attacks, 1 block); Jocelyn Urias with 16 points (16 attacks); and María Fernanda Rodríguez with 15 points (10 attacks, 1 block and four direct services).
For Puerto Rico, Alondra Vázquez was the best scorer with 15 points (13 attacks, 1 block and 1 ace); Paola Santiago had 15 points (11 attacks, 3, blocks, 1 ace); and Dariana Hollinsgworth with 13 (9 attacks, 3 blocks and an ace).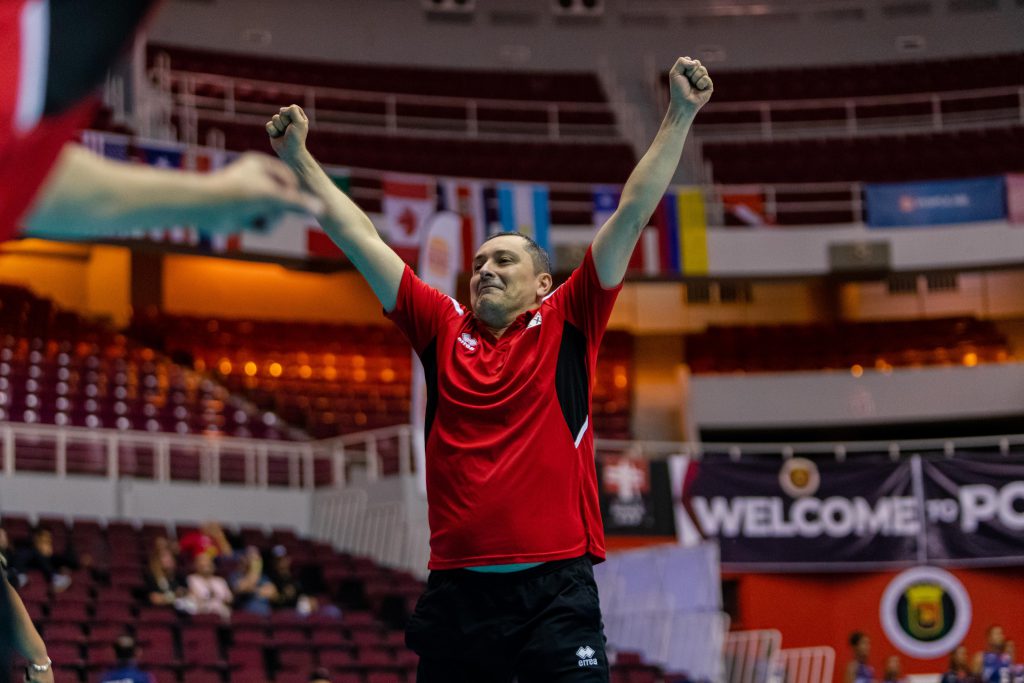 Nicola Negro, Head Coach of Mexico: "The players entered the court today with great determination. I said before the competition that we are here in an emergency situation. We have two players who are playing out of position and reinventing the starting six. I am amazed at the resources we were able to find. Every day I see the team with greater experience and that is very positive. Now, to cool our heads that we have a very important game tomorrow against the Dominican Republic".
Jocelyn Urias, Captain of Mexico: "The truth is that we are very happy with the result. We came with the whole attitude that we had nothing to lose. We gave it our all. We all played perfect and achieved victory. The connectivity we had today was perfect. The energy was great. We put our heart, claw and all the dedication to get the result".
Fernando Morales, Coach of Puerto Rico: "Mexico played very well. Nothing came out for us. We tried everything. We used almost the entire squad, and we had no results. All the credit to Mexico, who prepared very well, and things turned out for them. The players from Mexico were well organized. When Mexico took advantage, we didn't follow the game plan. We hadn't had bad results with our young team. These are phases of the change that have to go through, and that help us learn and grow".