PONCE, PUERTO RICO, August 8, 2023.- The Dominican Republic made acomeback against Argentina on Tuesday night to win, 3-1, and remain the only undefeated team (2-0) in Group B of the XX Pan American Cup of Senior Women's Volleyball at the Juan "Pachín" Vicéns Auditorium in Ponce.
The Caribbean Queens won in four sets: 25-23, 25-18, 21-25, 25-16.
Argentina began the match aggressively and immediately took control of the score in the first set. The Panthers led 8-2, 12-4, 17-10 and 19-12. But the Dominican Republic with Bethania de La Cruz in command, managed a comeback to turn the score around and win the set, 25-23.
In the second set, Argentina stayed very close to the score, but could not stop the Dominicans' offensive. In the third, Argentina returned focused on extending the match and they did. But in the fourth, the Dominican Republic controlled the set and won the match.
The Dominican opposite Gaila González was the best scorer of the match with 23 points (16 attacks, 5 blocks, 2 aces); Bethania de la Cruz with 14 points (11 kills, 3 blocks); and Yonkaira Peña with 10 points (9 attacks, one block). For Argentina, Bianca Cugno with 13 points (9 attacks, 2 blocks, 2 aces); Erika Mercado with eight points (6 attacks, 2 blocks); and Daniela Bulaich with seven (7 attacks).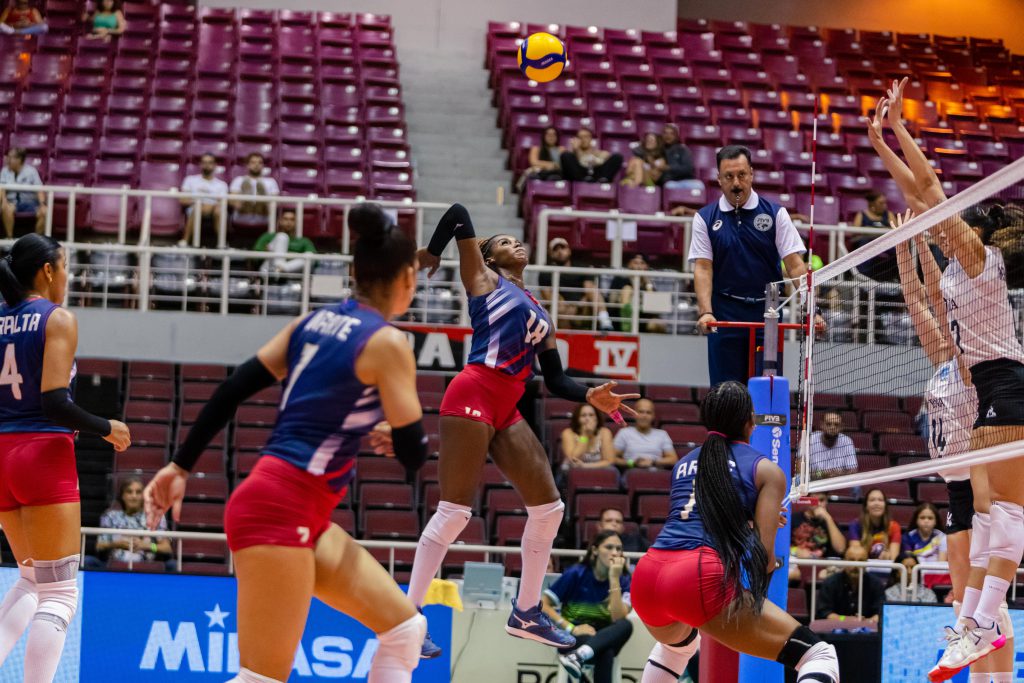 Argentina (1-2) will play Chile (0-2) tomorrow at 6:00 p.m.; and Dominican Republic (2-0) against Mexico (1-1) at 8:00 p.m. 
Marcos Kwiek, Coach of Dominican Republic: "The first objective is to qualify and the second objective is to qualify directly and today we have taken a step forward. Argentina is fighting for a place. Yesterday (against Puerto Rico) everything didn't work out for them and today, they came in very aggressively, but we were able to control them. In the first set they had a very big advantage and we were able to come back, which is not easy. And then in the third set they played a good match. But we won, which is always the goal."
Bethania de la Cruz, Player of Dominican Republic: "It was almost 10 months without playing. I'm still getting into the rhythm of the game, but it feels good to help the team to win. It is an important victory because the Argentinean team knows how to play. They are a team with courage, and with players with a lot of experience. Winning against Argentina, 3-1, is important to achieve our goal in this Cup".
Daniel Jorge Castellani: Coach of Argentina: "I saw the team better because we were very angry about yesterday's game (against Puerto Rico). The girls responded very well to that and we started very well. I think we made mistakes that we shouldn't have made to win the first set, which was quite controlled, and take it to 3-2. Today we rotated, other girls played and we played very well. There are positive things for the team".