POZA RICA, Mexico, November 8, 2023.- Mexico won its second match of the NORCECA Boys' U17 Championship with a 3-0 (25-14, 25-8, 25-14) victory over Honduras on Wednesday at the Miguel Hidalgo Gymnasium in Poza Rica, Mexico.
Mexico stands 2-0 in Pool A while Honduras is 0-2. The first and second placed teams of each pool advance to semifinals. The tournament offers four slots for the 2024 FIVB World Championship.
On Thursday, Mexico (2-0) will face Costa Rica (1-0) and Honduras (0-2) goes against Suriname (0-1).
Mexico's strength in attacks was too much for Honduras to handle. The home team held a 41-9 advantage in kills, a slight 4-3 margin in blocks and 8-1 in aces. Both teams committed a similar number of unforced errors, Mexico 23, and Honduras 22.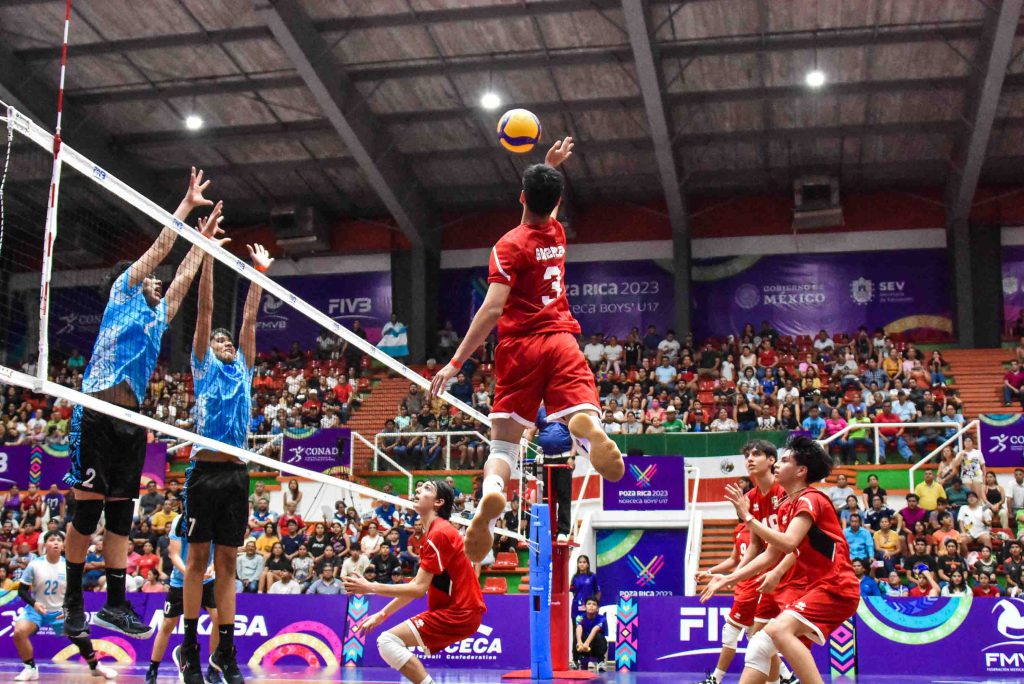 Mexican opposite hitter Ricardo Gonzalez led with a match-high of 20 points on 17 kills, one block and two aces. Outside hitter Emi Diaz added 17 points on 13 kills, one block and three aces.
Daniel Fajardo, the captain of Mexico, said, "In our second victory, we feel very happy. We have a clear understanding of what we are doing and where we are heading. Today was a good match, just like yesterday. We know that tomorrow will be a great match against Costa Rica. We watched them today, and with the support of the fans, we hope to secure the win".
Angel Ellner, libero of Honduras, expressed, "It's our first international tournament for the team. We are proud to be participating in the tournament. We lack experience, but little by little, we are improving, and tomorrow we will give our all".