GUATEMALA CITY, Guatemala, March 13, 2023.- Mexico won the battle to Costa Rica 3-0 (25-23, 25-20, 25-16) to start the NORCECA U19 Pan American Cup in Guatemala City.
Costa Rica surprised Mexico in the opening, evening the score on several occasions up to point 23, but a service error gave Mexico the advantage to take the win and control the rest of the game, earning their first win in pool A.
Mexico led in every skill, 37-28 (attacks), 9-7 (blocks) and 3-0 (serves); and committed fewer unforced errors (24-26).
Outside hitter Antonio Vargas and opposite hitter Julio Cesar Serrano led Mexico attackers; Vargas with 17 points on 12 kills, 2 blocks and 3 aces; and Serrano with 14 on 12 kills and two blocks.
Two players also led Costa Rica's offense, outside hitter Stanley Grant with 15 points on 14 kills and one block, while opposite hitter Yulius Brown added 10 points on 9 kills and one block.
On Tuesday, Mexico (1-0) will face United States (1-1) and Costa Rica (0-1) will go against Belize (0-1).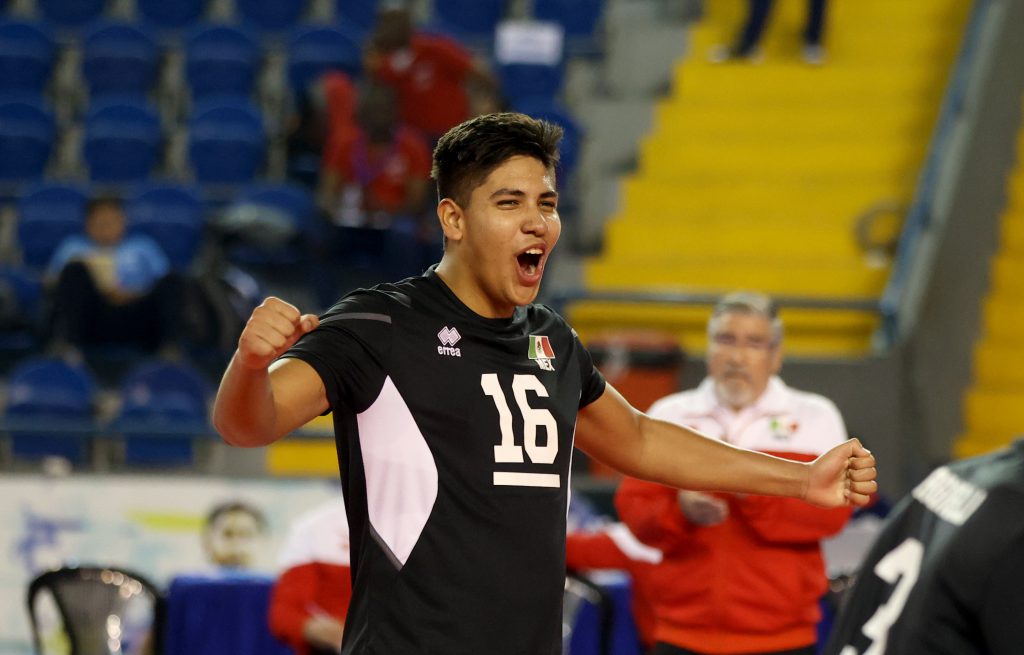 José Alejandro Adame, captain of Mexico: "We were too hyped, we lost our heads, and we had no control. We were able to win because as Mexicans we are strong, and we never give up. Tomorrow is against the United States and it will be really hard, we hope to give them a scare".
Oscar Viña, head coach of Mexico: "We had no control in the beginning, we made a double-change and that made them lose control even more because of a bad position. Mexico improved in serves, reception, but mostly our blocking was successful and that helped us a lot".
David Córdoba, captain of Costa Rica: "Our attitude was better in the first set, the team was down after having the first set in our hands and we lost it; that had a bad effect on us in the next two sets. The mental part played a trick on us, more than technique and tactics. Mexico plays at a different rhythm, and we had difficulties in dominating the game to get into our rhythm and not in theirs".
Robertocarlo Argüello, head coach of Costa Rica: "The anxiety killed them, watching that the first set was even and that we should have been calmer, we lost a serve and Mexico moved ahead. We reorganized things in the second set but we weren't able to play fast, we also made adjustments and it made things even harder. We couldn't motivate the team. Tomorrow, we face Belize, we saw them against United States, they did well, and we will study our strategy".