GUATEMALA CITY, Guatemala, March 13, 2023.- The United States started the NORCECA U19 Pan American Cup with a straight set win 3-0 (25-11, 25-21, 25-22) in pool A over Belize at Guatemala City Dome.
The U.S. recovered from a three-point deficit (11-14) in set two and struggled to get back on track in the third after Belize pushed harder getting into a better rhythm of play.
United States led by a huge 33-10 margin in attacks and 10-3 in serves; Belize held a slim 6-5 margin in blocks, while committing fewer errors (27-35).
Opposite hitter Finn Kearney of United States led all scorers with 13 points on 11 kills, one block and one ace; followed by outside hitter Sean Kelly with 10 points on 7 kills, two blocks and one ace.
Outside hitter Eleazar Mejía and opposite hitter Daniel Musa scored 6 and 5 points respectively for Belize.
On day two of the event, United States faces Mexico and Belize goes up against Costa Rica.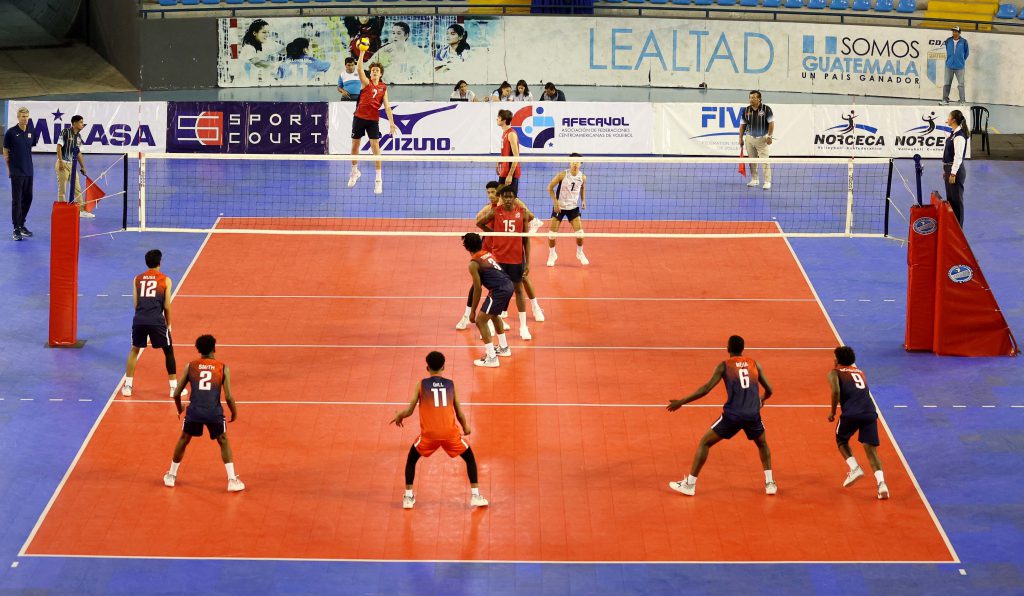 Tread Rosenthal, captain of United States: "The first set was good, Belize played great the next two sets and we just folded in ourselves a little bit, we lost focus and maybe got too relaxed. We will get better; we have physical players and that will help us later".
Matthew Fuerbringer, head coach of United States: "Belize did a great job in the last two sets, credit to them. Our serving went down a little bit and even when we did serve well, they (Belize) did a much better job in getting used to the speed of our serves which kept them in play and made a good out of system in swings in plays against us. It was a different type of team to play against; we saw some things we must clean up on our end, but overall, I got everyone in the match today, some of the guys it's the first time wearing the U.S. jersey of the U.S. I guess that when you win so easily in the first set it sets a mood and when we weren't beating them early in the second set guys got a bit anxious".
Nicanor Requena, captain of Belize: "In the last two sets the reception and defense was a lot better, allowing us to incorporate our middles more into the game because of the better passing. It was a good start in the tournament, I expect to see some wins later in the games. We're getting used to the ball and the new rule".
Albert Humes, head coach of Belize: "The first set we were nervous, the team gave too much respect towards the United States, but they started to gain confidence and the last two sets were o.k. I think we need to work in the last part of the game, it showed our lack of focus. It was a nice beginning".