GUATEMALA CITY, Guatemala, August 27, 2023 – In a display of courage and determination on the court, Nicaragua's Rubén Mora and Dany López emerged victorious against Franklin Flores and Armando Guatemala of El Salvador, to become the new monarchs at the 21st Central American Senior Beach Volleyball Championship.
Rubén Mora and Dany López reclaimed the title they had lost in 2021 to their compatriots Jefferson Cascante and Dennis López. This is the duos fourth title, having previously won the gold medals in 2015, 2018, and 2019.
In Sunday's championship match at the sand courts of Campo Marte in Guatemala, Mora and López defeated the El Salvador 2-0 (21-19, 21-19) to win the gold medal undefeated.
On their path to victory, the champions overcame team two of El Salvador, Yoel and Christopher Guardado 2-1 (21-17/19-21/15-10) in the semifinals. In the other semifinal, Flores/Guatemala defeated Andy Leonardo alongside Edgar Maldonado (GUA1) 2-0 (21-16/22-20).
"We are very happy to earn another gold medal, this is our fourth medal as a pair, and we hope to continue winning more titles", expressed Mora.
López, his teammate, highlighted the challenge of the tournament: "This was a somewhat challenging tournament because there are teams with a lot of experience and skill. Thankfully, things worked out for us again and we achieved the victory".
Completing the podium was Guatemala's duo of Andy Leonardo and Edgar Maldonado, who defeated the Guardado brothers 3-2 (20-22/23-21/15-09).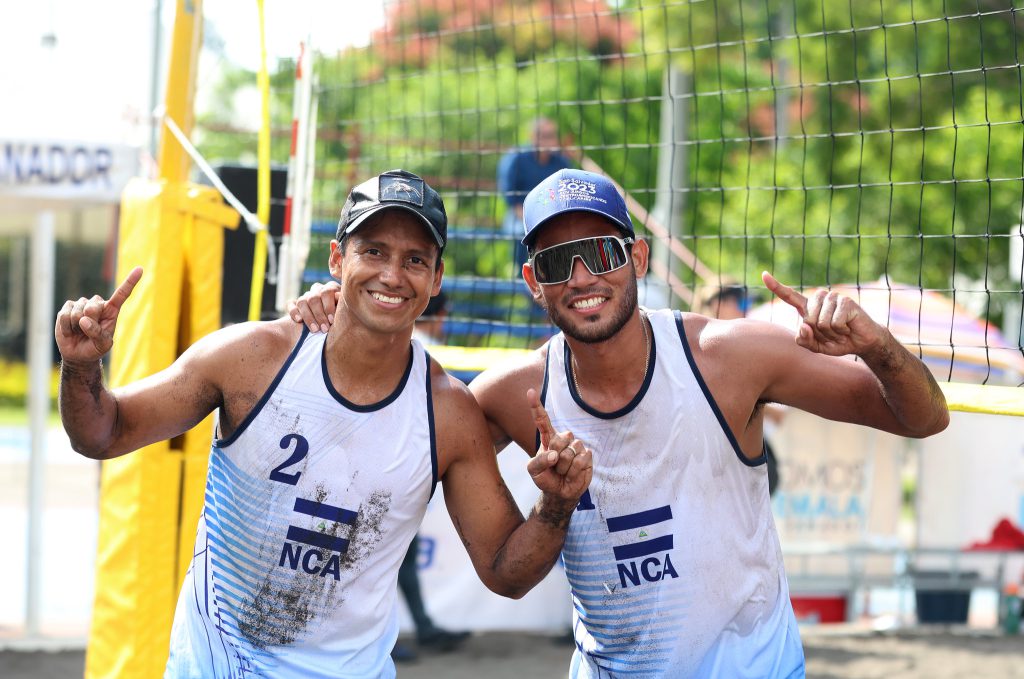 AFECAVOL CENTROAMERICANO MAYOR DE PLAYA
PODIUM
ORO Rubén Mora y Dany López NCA2
PLATA Franklin Flores y Armando Guatemala ESA1
BRONCE Andy Leonardo y Edgar Maldonado GUA1
Results Day 3
F9: HON1 2-0 CRC1 (FORFEIT)
F7: BIZ1 0-2 CRC2 (12-21/14-21)
F5: NCA1 2-0 GUA2 (21-15/21-13)
SEMIFINAL: GUA1 0-2 ESA1 (16-21/20-22)
SEMIFINAL: NCA2 2-1 ESA2 (21-17/19-21/15-10)
THIRD PLACE: GUA1 2-1 ESA2 (20-22/23-21/15-09)
FIRST PLACE: ESA1 0-2 NCA2 (19-21/19-21)