SANTO DOMINGO, Dominican Republic, August 26, 2023.- Simone Lee of United States won the Most Valuable Player award in the Final Six Cup that took place at the Ricardo Gioriber Arias National Volleyball Pavilion.
Lee concluded the event with 61 points on 52 kills, 5 blocks and 4 serves, helping Team USA to win the gold medal. Lee was also named Best Spiker.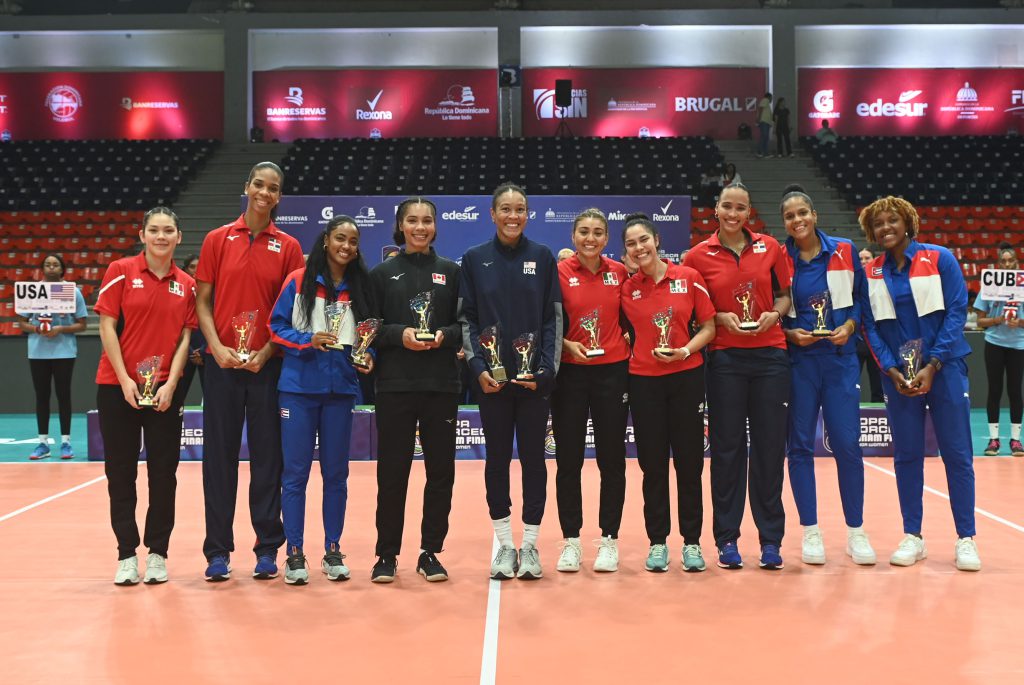 Cuban Ivy Vila took the distinction of second Best Spiker, while also from Cuba, Laura Suares was the best blocker and Miranda Ellemay was named Best Libero and Best Receiver.
Mexican Maria Vela took the Best Setter honors, while her compatriot Karen Rivera was Best Scorer.
Jasmine Rivest from Canada was the best in the Serves department.