COSTA DEL SOL, El Salvador, June 26, 2023.- Nicaragua and Mexico advanced to the men's beach volleyball final match at the 2023 San Salvador Central American Games after beating Puerto Rico and Cuba respectively, in dramatic three set semifinals.
Nicaragua's Ruben Mora alongside Jefferson Cascante made history qualifying to the finals after defeating Kevin Rodriguez and Josué Rivera a Puerto Rico who won the first set but couldn't keep their rhythm in the second and in the third set Mora/Cascante tied at point 14 and from there on the advantage changed for Nicaragua.
Rubén Mora said "this is a victory for everyone who supports us, our coach Erasmo Palomo has been a key element and thanks to his work we are here. Nicaragua had never finished in the top four and we have secured a medal".
"We are satisfied with our result; Nicaragua had never before won a medal in these Games, and advancing to the final is to put Nicaragua's name up high" added Cascante.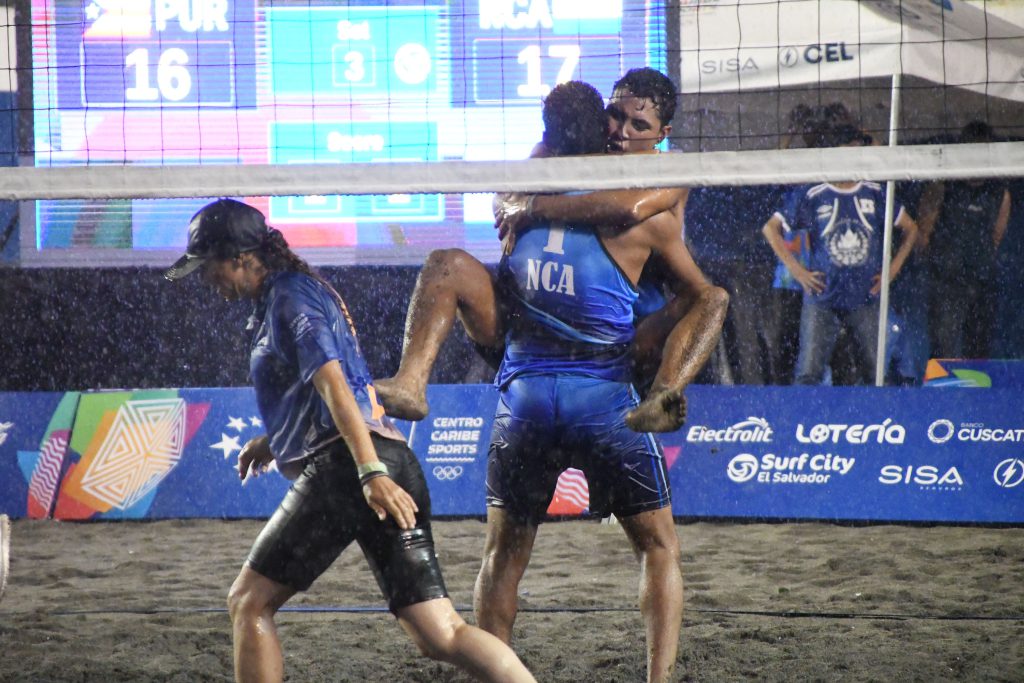 Mexicans Juan Virgen and Miguel Sarabia prevailed 2-1 (21-23, 21-15, 26-24) over Cubans Noslen Diaz and Jorge Luis Alayo in a marathonic match, under a persistent rain that didn't stop the fans to cheer "let's go Cuba" and "viva México".
After losing an advantage in the first set, Virgen/Sarabia witnessed how Cuba had a partial victory, but they came from behind to win the second and in the third set, there were consecutive "match points" that in the end was decided by a serve from Sarabia which made it difficult for Cuba and they left the ball on the net.
The match for third place will be on Tuesday at 2:00 p.m. between Puerto Rico and Cuba, and the final match between Mexico and Nicaragua will be at 3:00 p.m.
Virgen, who has two silver medals and one bronze at CAC Games, of an overall four silver medals and two bronze of Mexico, said to feel very excited and with part of their goal complete, "we came for a medal, we wanted to reach the final, we knew that Cuba is a strong, hard; at the end of some sets things god complicated, but we were able to come out with the win".
After the last point, Juan Virgen stayed lying on the sand, with his face down, maybe crying, for several minutes. "I only thought it's over, we made it, I was exhausted, and I just kept on the sand" he said.
Sarabia said "in the end I didn't know whether to jump, run, I didn't know what to do… There are no words to describe the feeling. We were able to beat a tough Cuban team, we knew who they were as a team, we had faced them on other occasions and today we came out victorious. Nicaragua is coming like every team, eager to win, they want the medal just like we do, but we will both battle hard to win it".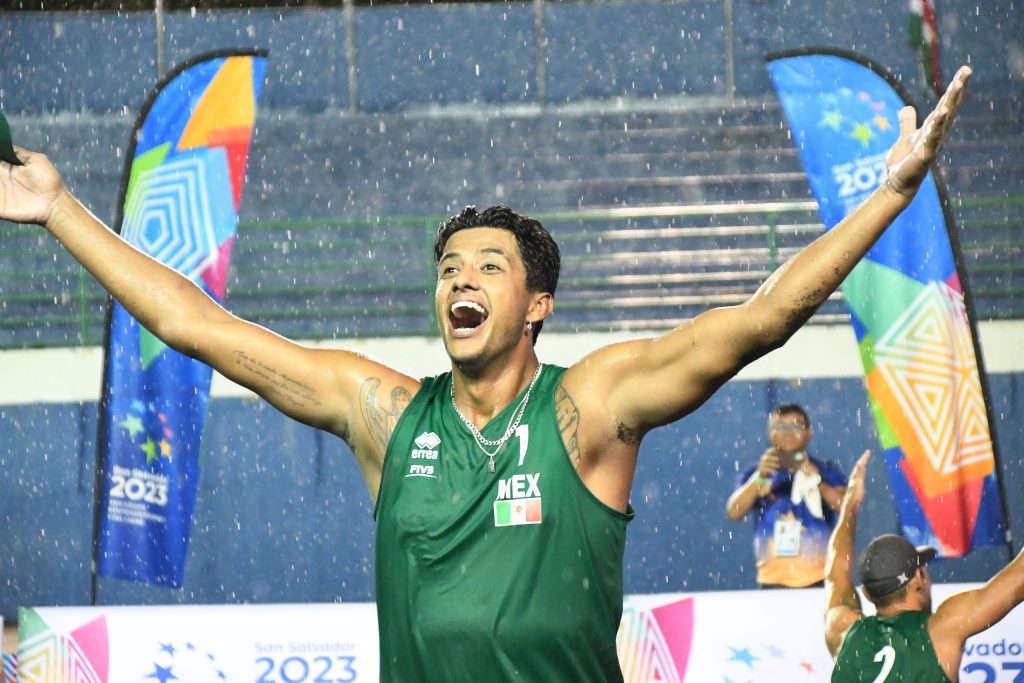 Monday's results matches for positions
Posición 15.- CAY 2-1 HAI (21-17, 17-21, 15-12
Puesto 13.- LCA 2-1 (17-21, 26-24, 15-11)
SKN vs ISV 2:00 p.m. DNS
Puesto 9no.- DOM 2-0 ESA (21-19, 21-17)
Semifinals
NCA 2-1 PUR 19-21, 21-16, 18-16
MEX 2-1 CUB 21-23, 21-15, 26-24