COSTA DEL SOL, El Salvador, June 26, 2023.- Puerto Rico and Dominican Republic advance to the women's beach volleyball tournament of the Central American and Caribbean Games after defeating Mexico and Cuba respectively.
Puerto Rico with María González and Allanis Navas defeated Mexicans Abril Flores and Atenas Gutiérrez 2-1 (20-22, 21-18, 15-9) in battled match where both tandems fought hard to reach the finals.
The gold medal match will be played at the soccer beach National Stadium in Costa del Sol at 1:00 p.m. on Tuesday following the definition of the bronze medal at noon between Mexico and Cuba.
Mexico recovered from a 3-point deficit in the first set to win 22-20, but in the second set, Puerto Rico reached a 5-point advantage (15-10) which they kept up to point 20 with Mexico trying to recover with three consecutive points. María González won the set for Puerto Rico 21-18 with a block.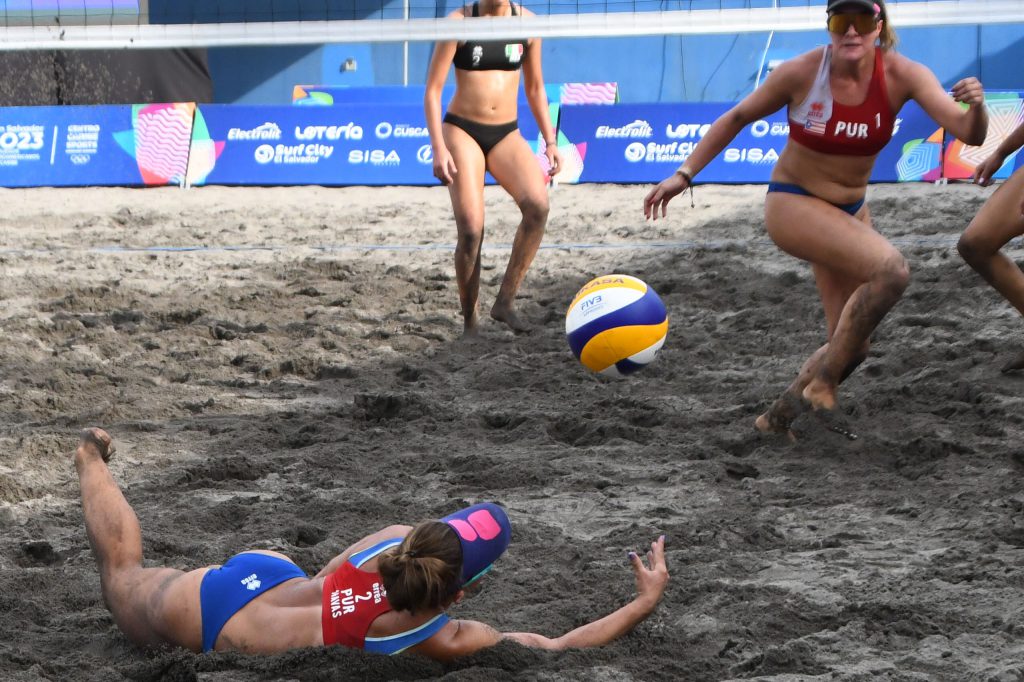 In the third set, González and Navas came out with determination and jumped to a 5-1 lead which the Mexican duo was unable to overcome falling 9-15.
Allanis Navas said "every time we come out on the court, we want to leave our skins for our country, and this wasn't the exception. We were strongly prepared for this, and we made it, it has been a great effort and we reached once again a final match".
"In the past Games (Barranquilla) we came off short, we finished fourth, but we knew we could give more", said María González.
In the other semifinal, Dominicans Julibeth Payano and Bethania Almanza controlled Cuba's attack of Yenifer Rivera and Amanda Armenteros, beating them 2-0 (1-18, 21-17), to advance in the first ever final match for a Dominican team.
Cuba jumped to a 12-9 lead in the first set, but Payano's good defense and Almanza's kills helped them recover and put distance after point 16 to win the first set and get on track to win the game.
"We are proud and excited to be in a final match for the first time. It has been a mentally demanding, we have prepared physically for this, we practiced yesterday with this match on our mind," said Julibeth Payano.
Her partner, Almanza, stated "we dedicate this victory to all Dominicans, to all the working team that supports us, to our families, for everybody's sacrifice. Now we must focus on Puerto Rico who is a great opponent, but we know we can aspire for more".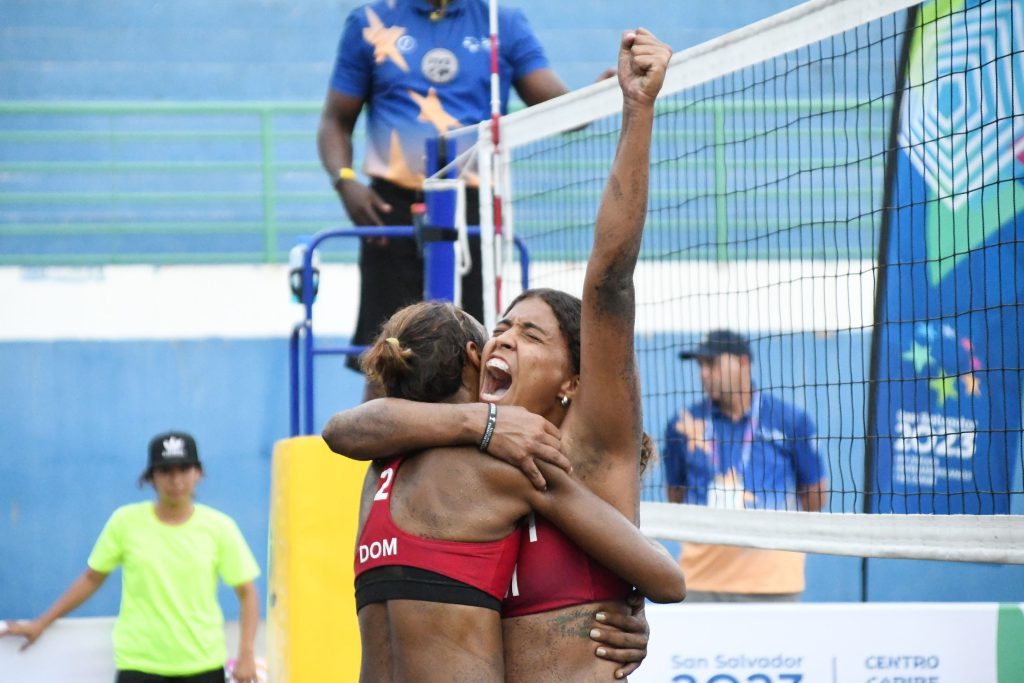 Semifinals Results
PUR 2-1 MEX 20-22, 21-18, 15-9
DOM 2-0 CUB 21-18, 21-17
Results for position matches
Puestos 15-16 .- CAY 2-0 BER (21-11, 21-10)
Puestos 13-14 .- ISV 2-0 BIZ 21-12, 21-16
Puestos 11-12 .- TTO 2-1 JAM 21-17, 17-21, 15-13
Puestos 9-10 .- CRC – COL 25-23, 21-7