BELIZE CITY, Belize, August 6, 2023.- The Panama Men's Volleyball Team made a triumphant debut with a 3-1 victory over Costa Rica (25-17/25-20/22-25/25-15) at the XXII AFECAVOL Central American Men's Volleyball Cup.
In the first match of the day and the tournament at the Belize City Civic Center, Panama displayed determination to secure the win. They clinched the first set with an eight-point lead (25-17).
Panama's dominance continued into the second set. While Costa Rica occasionally closed in on the score, the Panamanian players persisted in their pursuit of victory, ultimately securing the set 25-20.
Costa Rica entered the third set determined to extend the match, taking the third set with a tight three-point lead over Panama, 25-22.
Coaches Horacio Angulo of Panama and Johan Morales of Costa Rica spoke with their players ahead of the fourth set, one hoping to win the match and the other aiming to tie it for a decisive fifth set.
Panama dominated the fourth set with a 10-point lead, finishing the match with a score of 3-1.
Panama's offense attacking in the match was evident, with 50 points compared to Costa Rica's 44. Panama also outperformed in blocks, 16-7, and serves, 8-4.
Panama earned 23 points from their opponent's errors, while Costa Rica secured 22.
Panama's opposite hitter Uriel Batista was determined, scoring 26 points, including 21 from attacks, 1 from blocks, and 4 from serves. For Costa Rica, opposite hitter Gilbert Solano scored 15 points, all from attacks.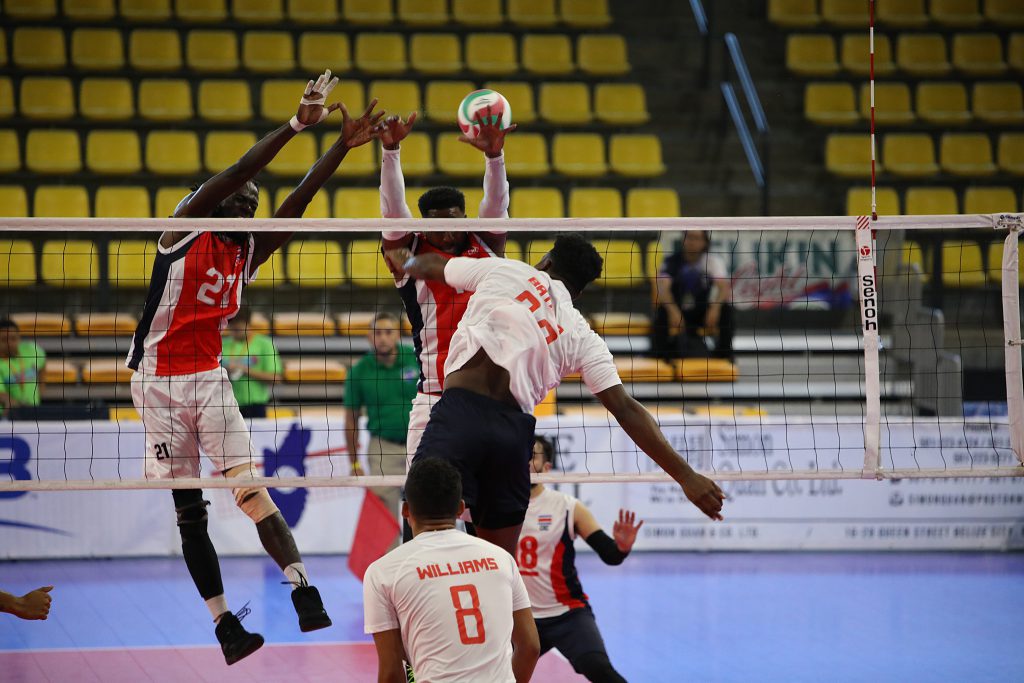 On Monday, August 7, Panama will face Belize at 7:30 PM, while Costa Rica will compete against Nicaragua at 2:30 PM.
INTERVIEWS
Horacio Angulo, Panama's coach: "We had two sets heavily in our favor that we were able to secure. Costa Rica is a challenging team, especially with coaches who understand volleyball and have worked a lot on their float serves, which somewhat gave difficulties to my team's reception. We managed to take the third set, and in the fourth set, I made a couple of adjustments, subbing out one player and bringing in a young 19-year-old, Gherson Ortíz, who is a rising star in volleyball. The team played well with the system we've practiced in Panama, and thank God, we secured the victory".
Johan Morales, Costa Rica's coach: "We knew it wouldn't be an easy match. Panama inflicted a lot of damage with their serves; we couldn't control them. When we did manage to control them, we ended up one-on-one, but our attackers couldn't close. These are things we need to change; in such a fast tournament, we can't afford to stay down or give up. We know our purpose here, and we still have five matches to make certain changes to achieve it. I brought mobility to the team with significant changes, but in the end, it didn't work out. We made too many unforced errors, and our defensive tactics were lacking. We weren't at our best, so now we need to regroup and come to play against Nicaragua, another tough opponent".