EDMONTON, Canada, September 24, 2023: Patrick Gasman, captain of the United States that won the gold medal at the NORCECA Men's Final Six Pan American Cup, was named the Most Valuable Player (MVP) of the tournament, held from September 19 to 24 at the Flair Airlines Hangar (Expo Centre) in Edmonton, Alberta.
This was the third edition of the tournament and the first gold medal for the United States, who defeated Canada in the final match. Canada won their third consecutive silver medal, while Mexico secured their first bronze medal.
Middle blocker Patrick Gasman also received the award for Best Blocker.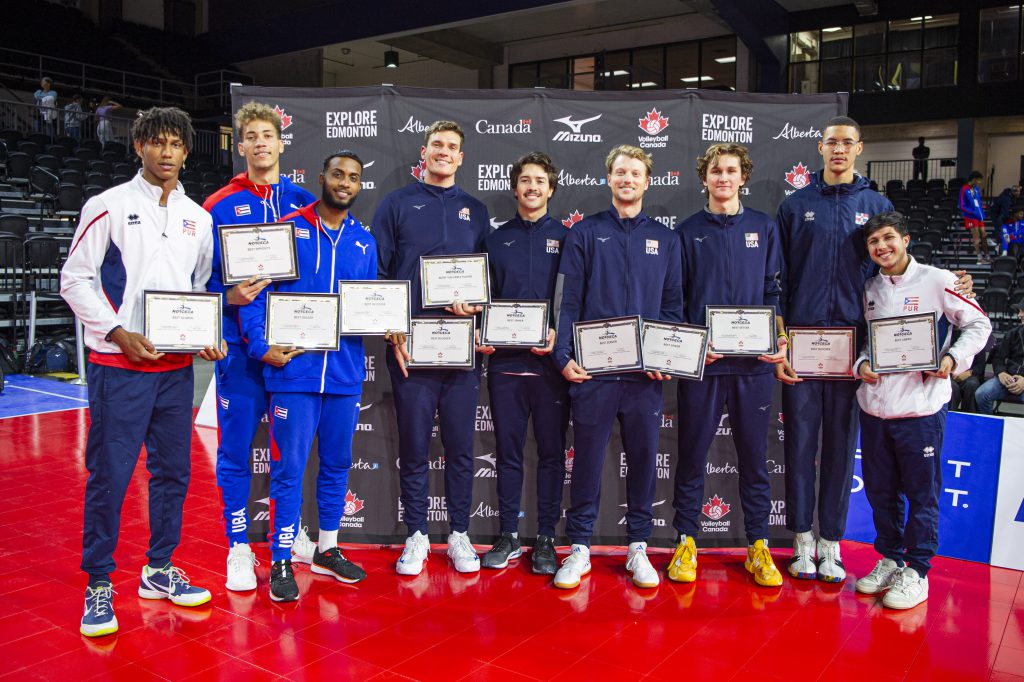 Also from team USA, Jordan Ewart and Ethan Champlin were selected as the Best Spikers; Ewart also was recognized as the Best Server. Andrew Rowan earned the Best Setter award.
From Puerto Rico, Klistan Lawrence was awarded Best Scorer, and Joniel Albaladejo received the Best Libero award.
Luis Ricardo from Cuba won the awards for Best Receiver and Best Defense, while his teammate Alejandro Miguel González was named the Best Opposite.
Dominican middle blocker Moises Ortiz received the distinction of Second Best Blocker.