HERMOSILLO, Mexico, July 21, 2023.- Peru swept Costa Rica 3-0 (25-10, 25-14, 25-9) in quarterfinals on Friday to reach the semifinals of the Women's U23 Pan American Cup in Hermosillo, Mexico.
Peru is set to meet host Mexico in Saturday's semifinals and Costa Rica will play against Cuba in a classification match for positions 5 to 8.
Peru was dominant the entire match while pressing Costa Rica's offense and defense. The South Americans led with a huge 41 to 18 points from attacks, 7 to one in blocks and 6-0 in aces. Peru committed 14 unforced errors and Costa Rica 21.
Peruvian outside hitter Kiara Vicente topped all scorers with 17 points on 13 kills, one block and three points from serves. Also joining the winning campaign were middle blocker Jade Rodriguez with 12 points and outside hitter Daniela Muñoz adding 10 attacking points.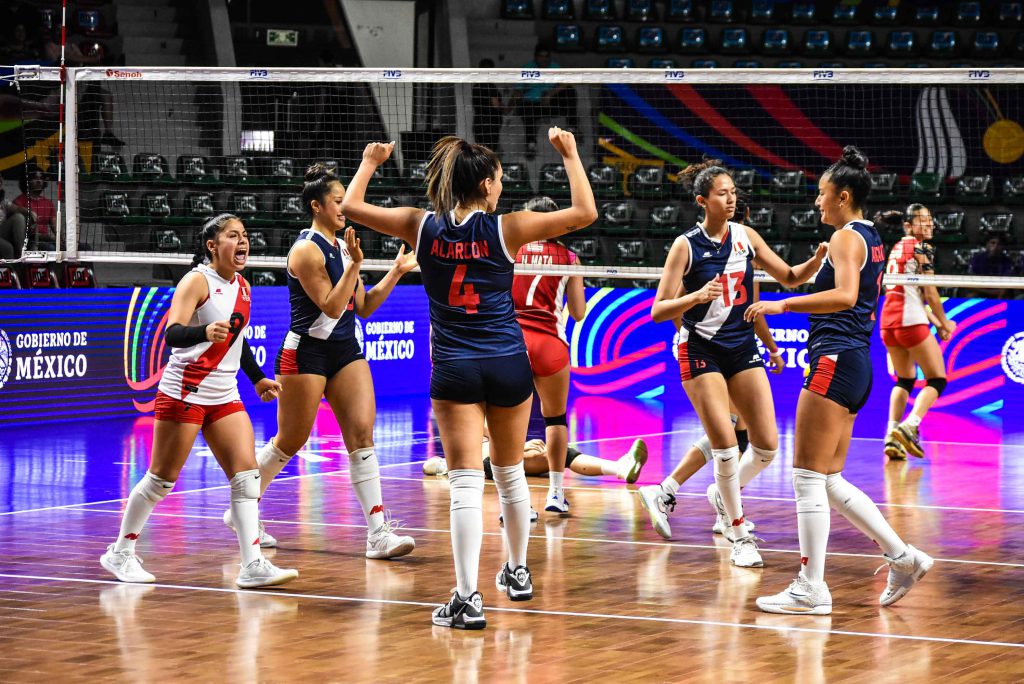 Pamela Cuya, libero of Peru: "Every match is important, and this was an opportunity for everyone to show their abilities, practicing things that can come useful for future matches. Every team is different, and you need different strategies to win each match".
Francisco Hervas, head coach of Peru: "We continue developing players and opportunities to have their own space, no match is the same. Tomorrow will be a different story against Mexico, it will be a complicated match, a tough team that plays at home, but that is what we want, play difficult matches".