PONCE, PUERTO RICO, August 6, 2023.- The host team of the XX Women Senior Pan American Cup, Puerto Rico, began their participation with an exciting victory against Chile (25-22, 25-17, 25- 23).
Puerto Rico had a difficult rival against Chile, who surprised in the third set. Chile had an advantage, 8-6, 16-14 and 19-14; but Puerto Rico with six points in a row took the lead, 20-19, and ultimately won the set.
Puerto Rico dominated in blocks, 6-1, but Chile was better in serving with 6 aces against only one for the locals. In attacks, Puerto Rico made 122 kills and Chile, 119.
Pilar Victoriá was the best scorer with 17 points (16 attacks, one block), Alondra Vázquez (10 attacks, 1 block); Brittany Abercrombie with 10 points in attacks. For Chile, captain Beatriz Novoa was the best scorer with 16 points (15 attacks, 1 block); Florencia Giglio with eight points, all in attacks; and Paula Vallejos with seven points (6 attacks, one ace).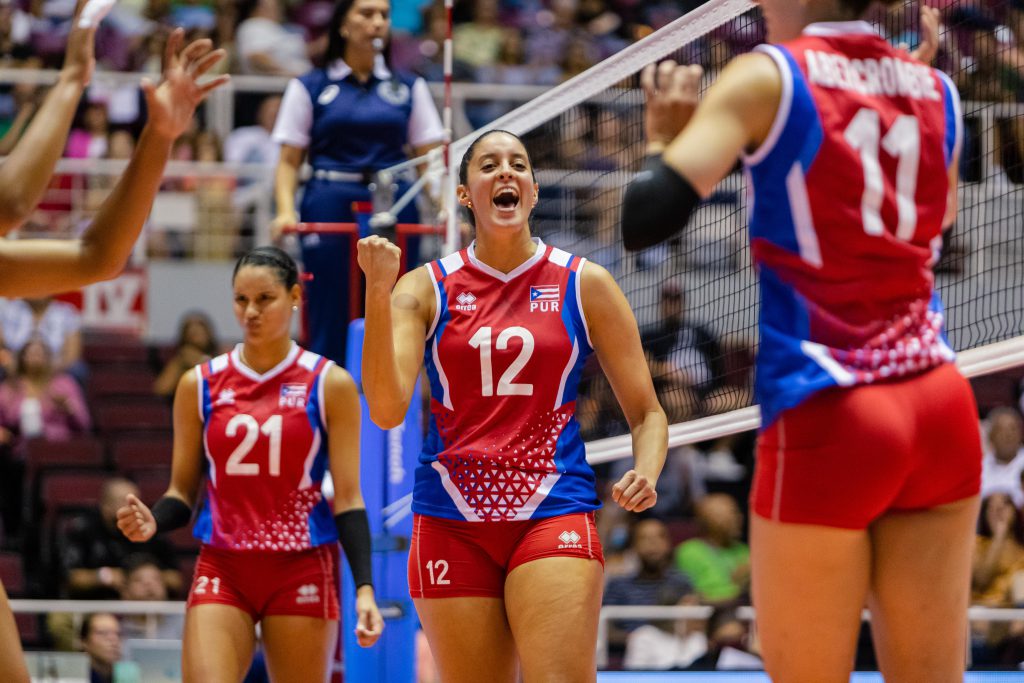 Chile will play tomorrow against the Dominican Republic who had the day off, at 6:00 p.m., and Puerto Rico at 8:00 p.m. against Argentina.
Fernando Morales, Coach of Puerto Rico: "A very good victory. Chile is a team that is improving a lot. Obviously, as they are hosting the Pan American Games, they are investing in their team to improve. It was a great match to start the Cup because it made us work and prepare for tomorrow against Argentina. Today we were able to win the third set while down and that is very important because we know that with tough teams we will be down, and today we did".
Shara Venegas, Captain of Puerto Rico: "Chile has a great team and a good level, but we were able to come out with the victory. This game was excellent because it prepares us for tomorrow against Argentina".
Alejandro Marín Hormazábal, Coach of Chile: "It was a tough game. We played with the local team in Chile's debut. The truth is that it got complicated for us at some point in the game. In the first set we had a good match, and then in the third, we had it to win it. We are at the level of the competition and that leaves us very calm for all the work we have been doing. Tomorrow we are going against the champion (Dominican Republic), a very difficult team with very experienced players, but we are going to show that we have grown a lot at the South American and international level".