PONCE, PUERTO RICO, August 6, 2023.- Colombia was able to stop Canada's push to achieve an important victory on the first day of the XX Senior Women's Volleyball Pan American Cup at the Juan "Pachín" Vicéns Auditorium in Ponce.
Colombia defeated Canada in four sets: 25-19, 25-20, 24-26 and 25-19.
The South Americans presented great defense, good service and effective blocking at the net to dominate the match. But, in the third set, Canada benefited of Colombia's mistakes to take advantage. Both teams battled for control and with three straight points, Canada sparked the fourth set.
Colombia returned to its game and took the win.
Outside hitters Ana Karina Olaya and Amanda Coneo were the best scorers for Colombia with 16 points each. Olaya got 11 attacks, two blocks and three aces and Coneo, with 14 attacks and 2 blocks. Dayana Segovia had 12 points, on eight kills, three in blocks and one ace.
For Canada, Andrea Mitrovic was the best scorer of the match with 21 points (16 attacks, one block and 4 aces). Hilary Howe with 16 points (15 attacks and one ace); and Layne Van Buskirk with 12 points (10 attacks and two blocks).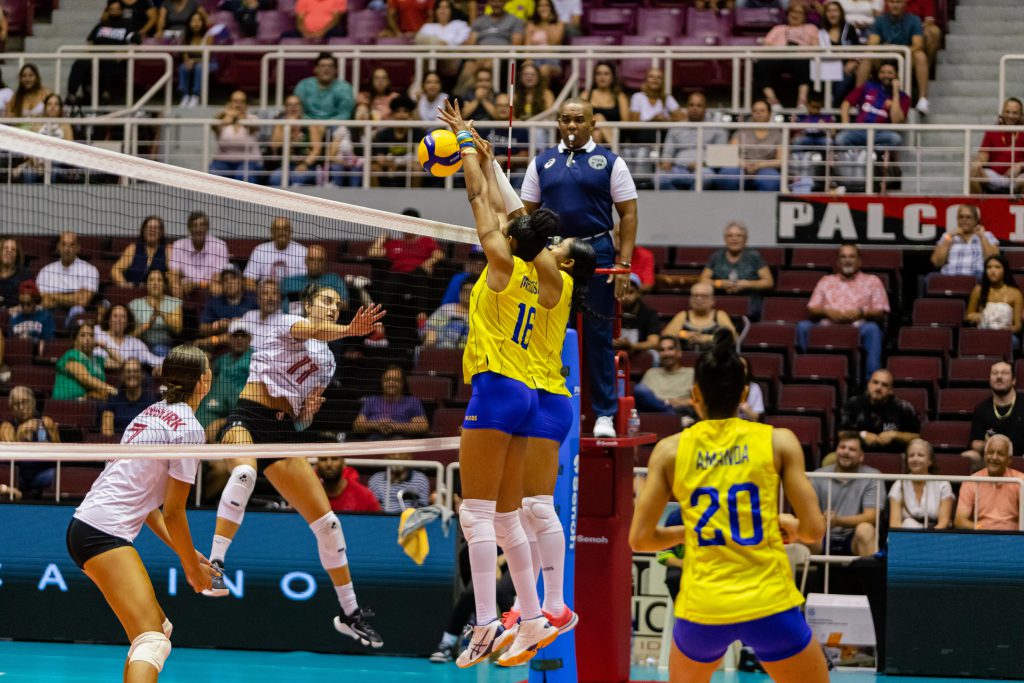 Colombia rests tomorrow, and Canada will face Costa Rica at 2:00 p.m.
Antonio Rizola Neto, Coach of Colombia: "It was a very important victory against Canada for two points: the Cup championship and for beating Canada (#12), which is ahead of us (Colombia #18) in the world ranking. A win against Canada represents a lot of points. I don't care that we lost one, we have to win three and we did it."
Amanda Coneo Cadona, Player from Colombia: "Thank God that it went very well for us. We knew it was going to be quite difficult, but the team did what they had to do. We were very respectful of the rules. We had a bit of difficulty receiving, but we made up for it in defense, serving and blocking".
Shannon Winzer, Coach of Canada: "I think we lacked consistency throughout the whole game. It took us a really long time to warm up to play at the level that was required to beat Colombia. Colombia did a very good job defensively and hopefully next game will be a little bit more consistent. (Third set) it was a good set, but still we would get a lead, we would lose it, we'd come back, we'd lose it. So still lacking that consistency with First contact and just managing those simple plays. So, it's great to come back. It shows a lot of character, but still, I expect us to play a much higher level.