JUANA DIAZ, Puerto Rico, June 9, 2023.- Puerto Rico defeated the US Virgin Islands team in the last match of the first day of the 2023 Women's NORCECA International League Final Four at the Dolores "Toyita" Martínez Coliseum.
Puerto Rico dominated the match from start to finish with sets 25-13, 25-22 and 25-16.
Alba Hernández and Karla Santos with 10 points each for the locals, Dariana Hollingsworth with nine points, and Paola Santiago with seven. For US Virgin Islands, Anna Gillens with 11 points and I'tiana Taylor with eight points.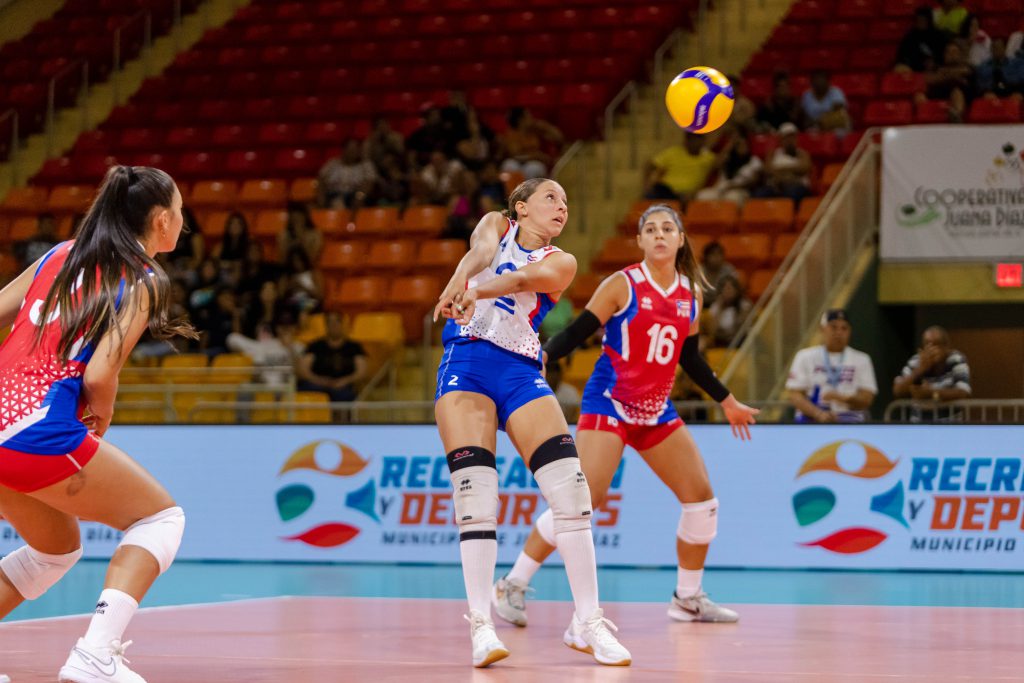 "It is always important to start with a win. The nerves of the young players were seen a bit, but it was a great game to get rid of those nerves. We go from less to more. Tomorrow, we go against Trinidad & Tobago, and then comes Costa Rica. It is a great victory, but a lot to study and improve for the next two games", Fernando Morales, coach of Puerto Rico said.
"It was fun. Puerto Rico is a good team. We are going to improve. We are learning the game and understanding it a little more and I had a good time. It was, you know, nobody wants to lose, but if I'm going to lose, I lose well. Tomorrow, we have Costa Rica. That is a different game. I hope we come here and play well tomorrow. We hope to come out with a win," said Isaac Raphael, coach of the US Virgin Islands.