GUATEMALA CITY, Guatemala, March 15, 2023.- Puerto Rico won a semifinal spot at the NORCECA U19 Pan American Cup beating Guatemala 3-0 (25-19, 25-18, 25-16) on Wednesday at the Guatemala City Dome.
Puerto Rico topped pool B 3-0 reaching Friday's semifinals, while the host Guatemala finished second 2-1 and will face Costa Rica in the quarterfinal round on Thursday.
Puerto Rico blocked Guatemala the entire match by a huge 12-4 margin, they also led 34-24 in kills and 3-1 in aces. Both committed a similar number of errors, Puerto Rico 24, and Guatemala 26.
Opposite hitter Dylan Velazquez led Puerto Rico with 16 points on 13 kills and 3 blocks, followed by outside hitter Victor Torres with 11 points and outside hitter Franco Roark chipped in with 7 points.
Guatemala's leading scorer was middle blocker Sergio Paz with 8 points.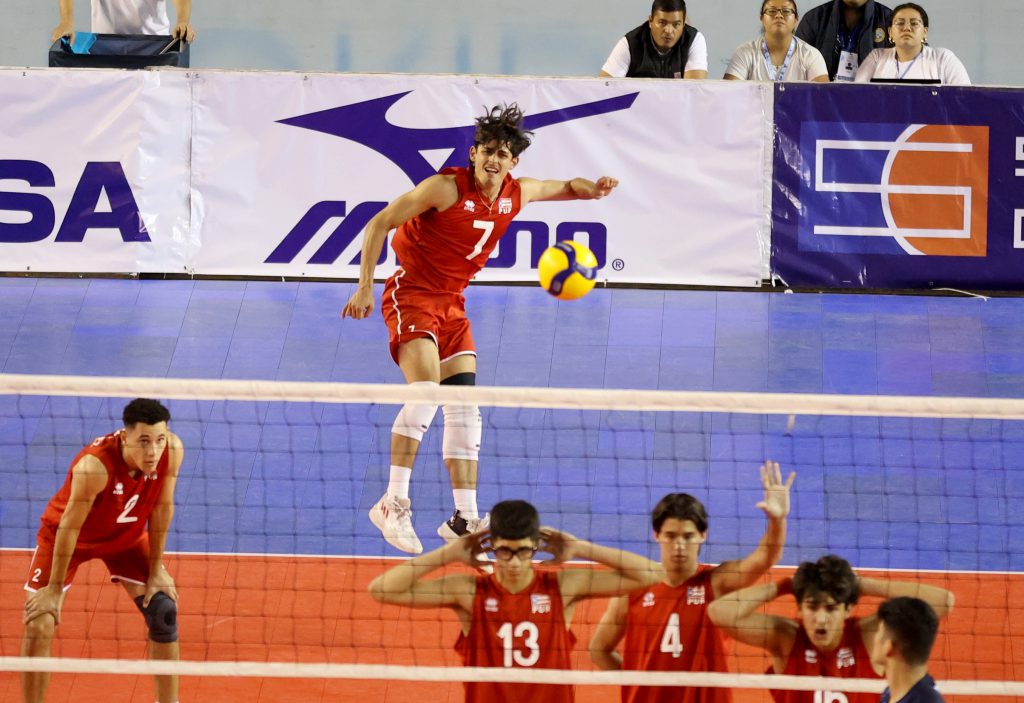 Dylan Velázquez, top scorer of Puerto Rico: "This was our best match so far, all our practice paid off, all went well; we defended and served well, putting the ball in. We are now in the semifinals, we are going to give our all and we have a small dispute against Mexico, we want to win if we get to face them".
Carlos De Sevilla, head coach of Puerto Rico: "We are glad, the boys executed the game plan we practiced today, we felt comfortable compared to other matches. Without taking any merit from Guatemala, we pressured them, the blocking was in position and the boys performed well. Now we must rest and prepare for the next match".
Luis Fernando Castañeda, head coach of Guatemala: "Today was our turn to lose, Puerto Rico plays very well and they adjusted their serves well, complicating our reception. The team battled against one of the powerhouse of the area, but we lack experience and practice matches which in the end affects us. We continue to work, now we must focus on tomorrow's match against Costa Rica".