GUATEMALA CITY, Guatemala, March 15, 2023.- Nicaragua finished third in pool B beating Suriname 3-0 (25-22, 25-18, 25-22) and will face Mexico in quarterfinals at the NORCECA U19 Boys Pan American Cup in Guatemala.
Nicaragua with 1-2 record in pool B finished third to move into the quarterfinal round to face Mexico that finished second in pool A. Suriname ended the preliminary round 0-3 and will play for positions 5-8.
Nicaragua controlled the attacks with a 36-31 margin and Suriname held a slim 8-7 advantage in blocks. Both teams scored one ace. Nicaragua committed 22 errors and Suriname a total of 31.
Opposite hitter Victor Bermudez and outside hitter Evans Solis led Nicaragua with 14 points each; Bermudez on 12 kills and two blocks, Evans on 13 kills and one block.
Outside hitter Anfernee Lee led Suriname scoring 12 points on 11 kills and one block, joined by opposite hitter Meson Anakaba who tallied 11 points on 9 kills and two blocks.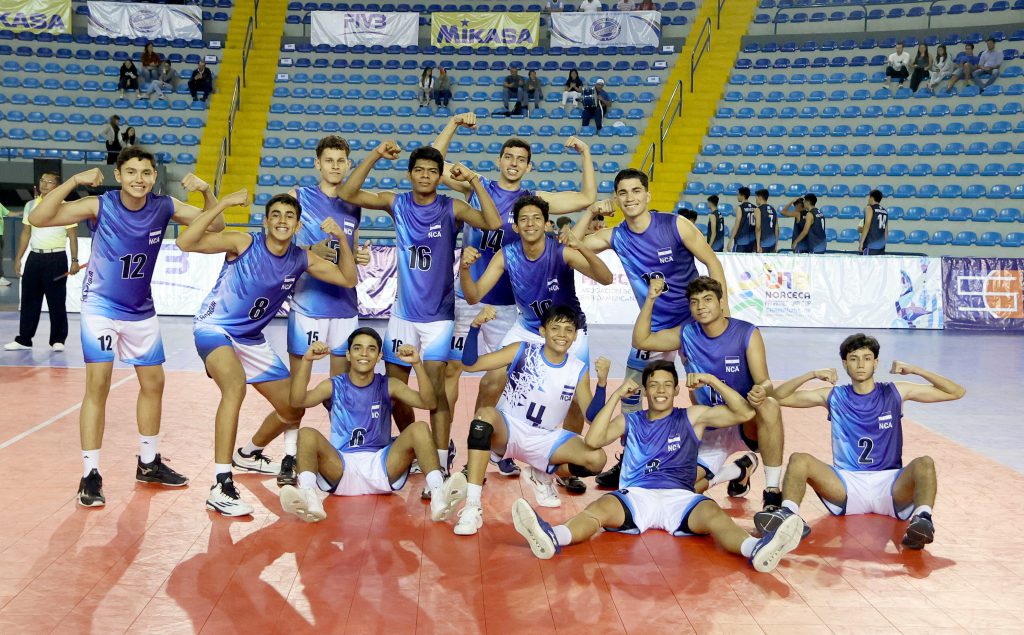 Cristhoper Castillo, captain of Nicaragua: "Today the other outside hitter made the difference, we have made many variations during the tournament and today things worked well. Tomorrow, we face Mexico, a strong opponent and we will give our all".
Jorge Mena, head coach of Nicaragua: "It wasn't an option to lose, we needed the win to be in the next round. We practiced well in the morning session and the players were obedient during the game, they saw that the force isn't enough and that they have hit against the blocking, that made us win".
Siryan Meijer, setter of Suriname: "It was a close match but we always make childish mistakes at the end of the sets. We really wanted to win today and play in the quarterfinals, we are disappointed. The team needs to be more enthusiastic, aggressive and communicate better".