PUNTA CANA, Dominican Republic, June 4, 2023.- Puerto Ricans Allanis Nava and María González took the top honors showing a great level of play in gold medal match over Dominicans Jeneiry Rosario and Yari Cleto 2-0 (21-9, 21-10) in Los Corales Beach in Punta Cana.
Canadian duo of Sophia Hladyniuk and Emma Braticevic defeated Dominicans Ruth Martínez and Crismil Paniagua 2-0 (21-14, 21-15) to win the bronze medal.
In the match for fifth place of the event, Ximena Nuñez and Kianny Quesada of Costa Rica prevailed 2-0 (21-15, 21-14) against Naomi Monney and Andrea Godoy of Guatemala.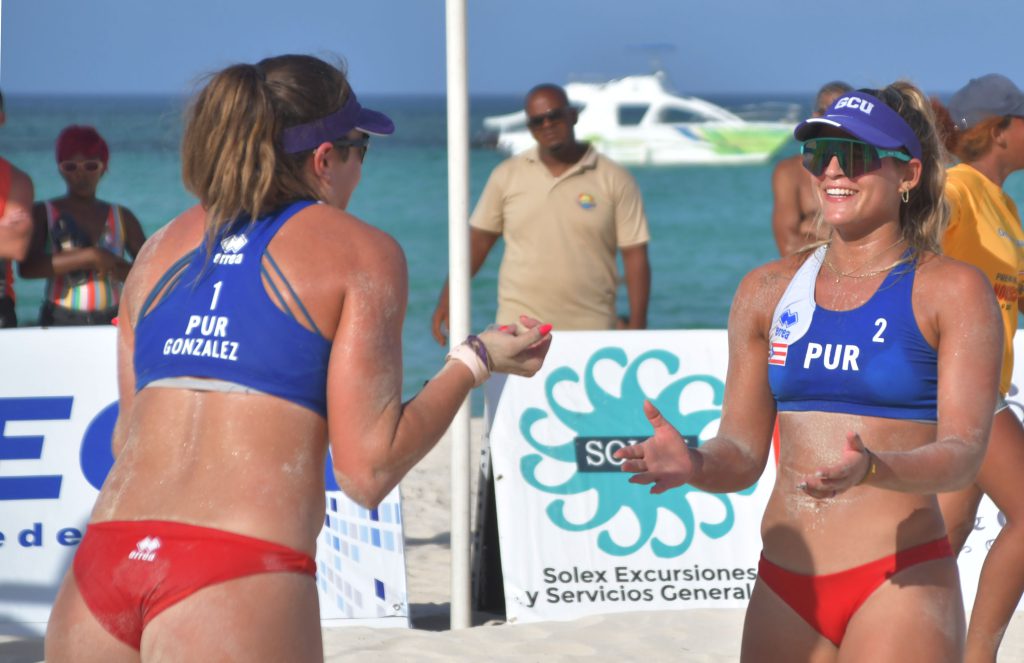 Maryn McCoombs and Lucia Finlason of Cayman Islands finished seventh after Sofi/Molina of Costa Rica forfeited.
Nahima Silva/Ella Resau of Nicaragua took ninth place over Daniela Vigil and Karla Tovar of El Salvador in three sets 2-1 (21-16, 18-21, 15-5).