PUNTA CANA, Dominican Republic, June 4, 2023.- Cuba men won the gold medal in the U-23 Tournament of the NORCECA Beach Volleyball Tour, successfully held on the sand courts on Los Corales beach in Punta Cana.
The Under 23 event is the new beach volleyball circuit that the NORCECA Confederation has created for athletes to earn ranking points for this age-group.
Cuban pair Jorge Alayo and Noslen Díaz defeated the Costa Rica of Julián Araya and Jhostin Varela in the gold medal match with a score of 2-0 (21-15, 21-12) in 34 game minutes.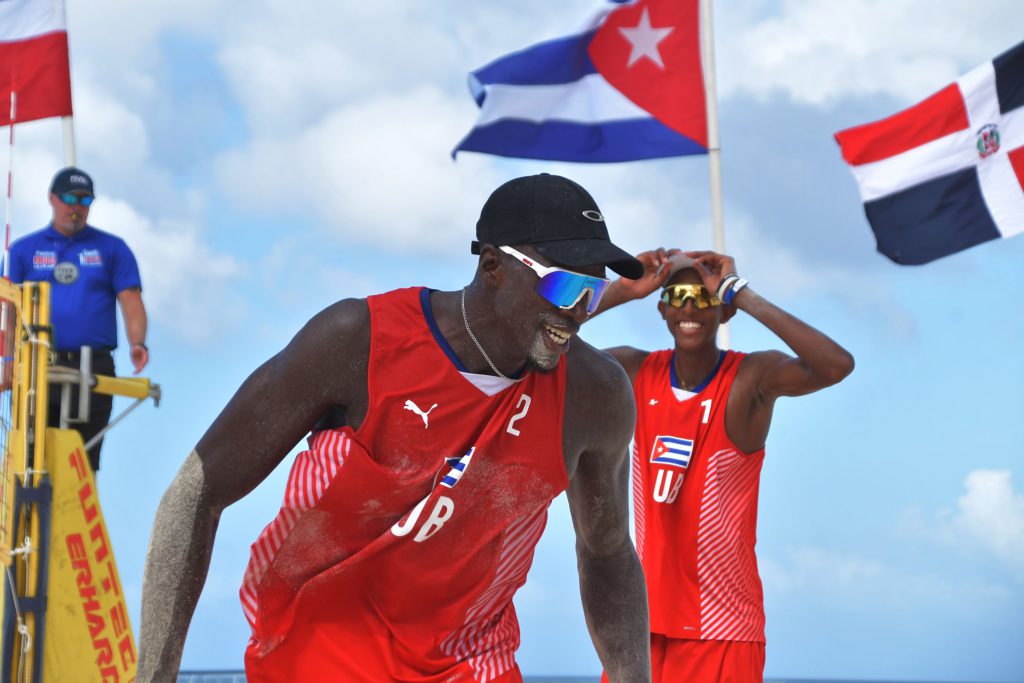 Canadian duo of Cameron Chadwick and Tynan Gannett easily won the bronze medal after defeating Nicaraguans Jefferson Cascante and Josue Meneses 2-0 (21-16, 21-15).
The fifth place went to the twin brothers Yoel and Christopher Guardado from El Salvador over Guatemala's Rodolfo Ventura and José Izaguirre in three exciting sets 2-1 (21-14, 17-21, 15-9).
The match for seventh place was won 2-0 (21-13, 21-17) by Canadians Martin Licht and Steven Abrams against Elkreen Morton and Zendai Richards from Saint Kitts & Nevis.
In another result, Dominicans Rolvin Maldonado and Ricardo Paredes beat Antigua & Barbuda of Khaliq Joseph and Roshaun Martin 21-8, 21-11.