SAN SALVADOR, El Salvador, July 5, 2023.- Puerto Rico defeated Costa Rica 3-0 (25-13, 25-13, 25-9) improving 2-0 in Pool A in Women's Volleyball at the 2023 San Salvador Central American and Caribbean Games on Wednesday at the Sports Palace Carlos El Famoso Hernández.
Puerto Rico unbeaten (2-0) will meet defending champion Dominican Republic in their last preliminary round match on Thursday. Costa Rica is set to face Mexico.
The Caribbean team, with variations in their line-up, had no complications in prevailing over the Central American squad 38 to 20 in attacking points, 6 to 4 in points from blocks and a slim 4-3 margin in aces. Puerto Rico benefited from scoring 27 points from opponent errors while limiting their own to eight.
Puerto Rico's scoring offense was led by three players with double digits. Opposite Genesis Collazo and outside hitter Pilar Victoria with 13 points each, and outside hitter Karla Santos tallied 10 points.
Costa Rica's leading scorer was opposite hitter Tatiana Sayles with 7 attacking points.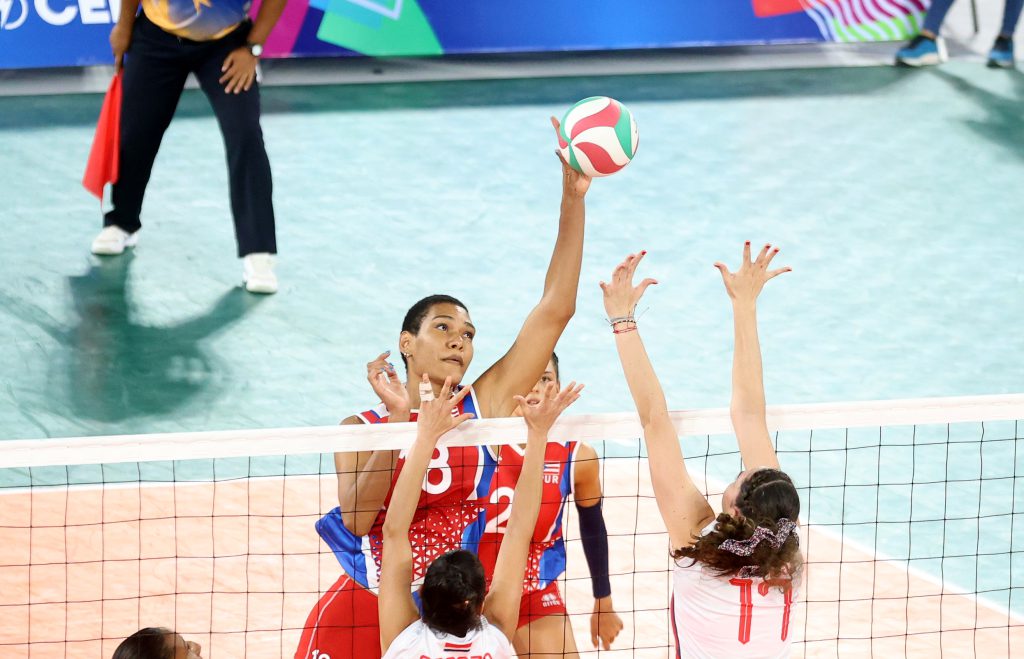 Wilmarie Rivera, Setter of Puerto Rico: "We are glad about our second victory, we were able to work on several things on our side of the court and we competed well. There were some variations in our lineup so we can improve and practice and be ready to advance into the next round".
Marcela Araya, Captain of Costa Rica: "We started off the first points of each set well, but then we lost communication, our intensity was lower and in consequence the result. There is much to improve, but to put in practice. We didn't play at our best and we must fix it immediately because the tournament is short".