SAN SALVADOR, El Salvador, July 5, 2023.- Colombia beat Trinidad & Tobago 3-0 (25-9, 25-9, 25-6) in their second win in a row in Pool B at the Women's Volleyball tournament of the 2023 San Salvador CAC Games on Wednesday in the Sports Palace Carlos El Famoso Hernández.
Colombia is 2-0 leading Pool B and will finish the preliminary round on Thursday against host El Salvador, and Trinidad & Tobago is 0-2, they will play Cuba.
Colombia was dominant with advantages in every element of the game; in attacks (32-16), in blocks (3-1) and in points from serves (7-0), in addition to scoring on 33 opponent errors against seven.
The South Americans used all their players where middle blocker Melissa Rangel led 9 points and outside hitter Ana Karina Olaya followed with 8.
Middle blocker Kaylon Cruickshank led Trinidad & Tobago with 6 points, opposite Alexis Aaliyah and outside hitter Desiree Donald added 5 points each.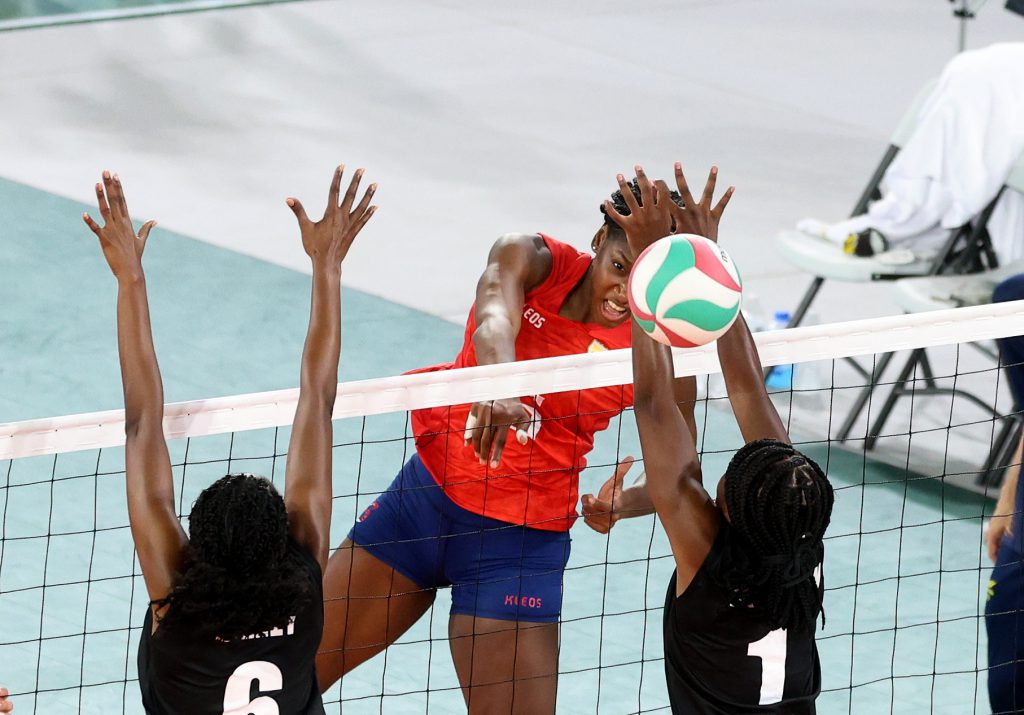 Melissa Rangel, Middle blocker of Colombia: "With two wins we are first in our group, it has been with team effort, and we are happy with the results. We have a new team, with young players, where each one does their role. We are helping the younger players to push Colombia's volleyball forward".
Antonio Rizola, Head Coach of Colombia: "We are giving one step forward, it's an important win because everyone in the team performed today. Next, we face the home team, it will be hard, with the support of their fans. We are headed to semifinals".
Rayquelle Dickson, setter of Trinidad & Tobago: "We had good defense for moments, we have to try to be more consistent and as a setter I have to be more ready when the balls are coming at me. We close against a tough opponent (Cuba) and Trinidad will come with heads up high as always".