JUANA DIAZ, Puerto Rico, May 11, 2023.- On a new tournament-high of 29 points, opposite hitter Ariana Rodriguez carried Dominican Republic over Canada 3-0 (25-17, 29-27, 25-14) at the Girls' U19 NORCECA Pan American Cup in Puerto Rico.
Ariana's 29 points came from 15 kills, six blocks and eight impressive aces, where Dominicans missed two set points before a dramatic second set win. Outside hitter Katielle Alonzo added 11 points to the win.
Mary Healy and Taylor De Boer led Canada with 11 points each; Healy on 9 kills, one block and one ace, and De Boer on 8 kills and 3 blocks.
Dominicans prevailed on their powerful serves 14-5 and a comfortable 10-6 margin in blocks. The Caribbeans also led in attacks 33-24 and committed 23 unforced errors against 22.
Dominican Republic (2-1) and Canada (1-2) both advance into the quarterfinal round.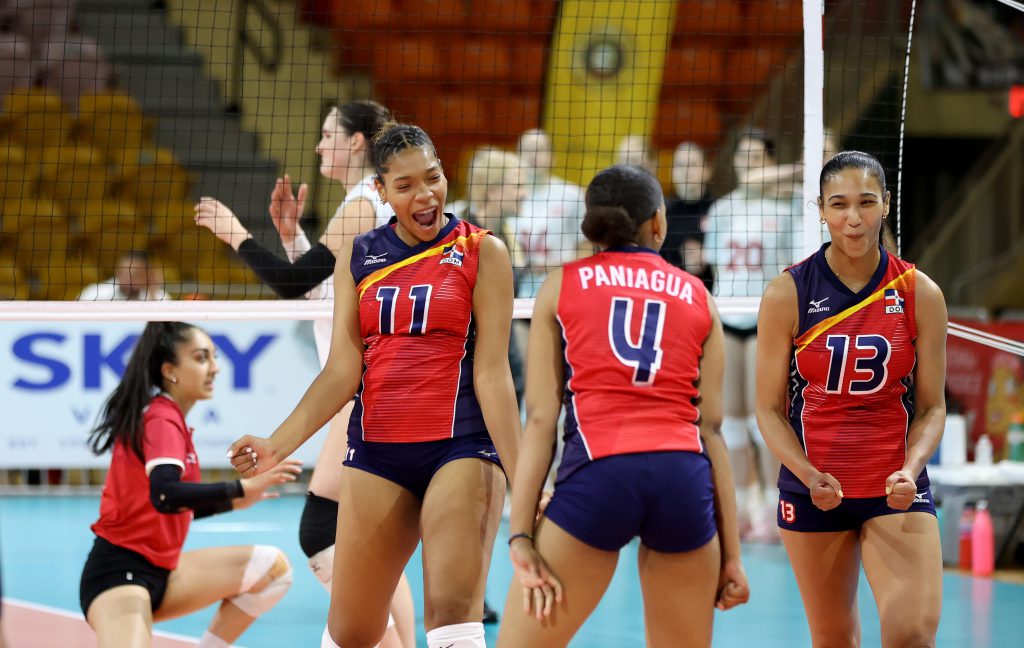 Ariana Rodríguez, top scorer of Dominican Republic: "In the second set we lost aggressiveness. We got the win with intensity in serves, we communicated well and dominated using the middles, we focused on our game. We want to battle for the medal matches".
Marcos Macedo, coach of Dominican Republic: "We lost attention and aggressiveness, Canada took good advantage. Our strength is our passion and we didn't give our opponent opportunities in the third set. It's most likely we'll face Costa Rica in the next round, our goal is to reach the semifinals that we are aware will be hard".
Christine Biggs, coach of Canada: "It was an exciting second set, we showed some battle that we didn't show in the tournament so far, opportunities for us to take the positive moments from this match and build on for the World Championship that's coming soon. Disappointed that we didn't maintain it, but we did some new things we've been working on. I think we´ve shown a lot of growth".