JUANA DIAZ, Puerto Rico, May 11, 2023.- United States claimed their place in the semifinals of the Girls' U19 NORCECA Pan American Cup beating Mexico 3-0 (25-14, 25-11, 25-17) at Dolores Martinez Coliseum in Juana Diaz, Puerto Rico.
USA finished the preliminary round first place in pool A and undefeated (3-0), earning a direct ticket into the semifinals. Mexico 2-1 will play the quarterfinal round.
The Americans kept control, scoring on a 32-19 margin in kills, a huge 15-2 advantage in blocks and 9-3 in serves. They committed one less error than Mexico (18-19).
Outside hitter and team captain Julia Blyashov led the US with 12 points on 9 kills, one block and one ace. Middle blocker Calissa Minatee, playing the first and second sets, scored 9 points.
On Mexico's side, middle blocker Arleth Marquez topped with six points.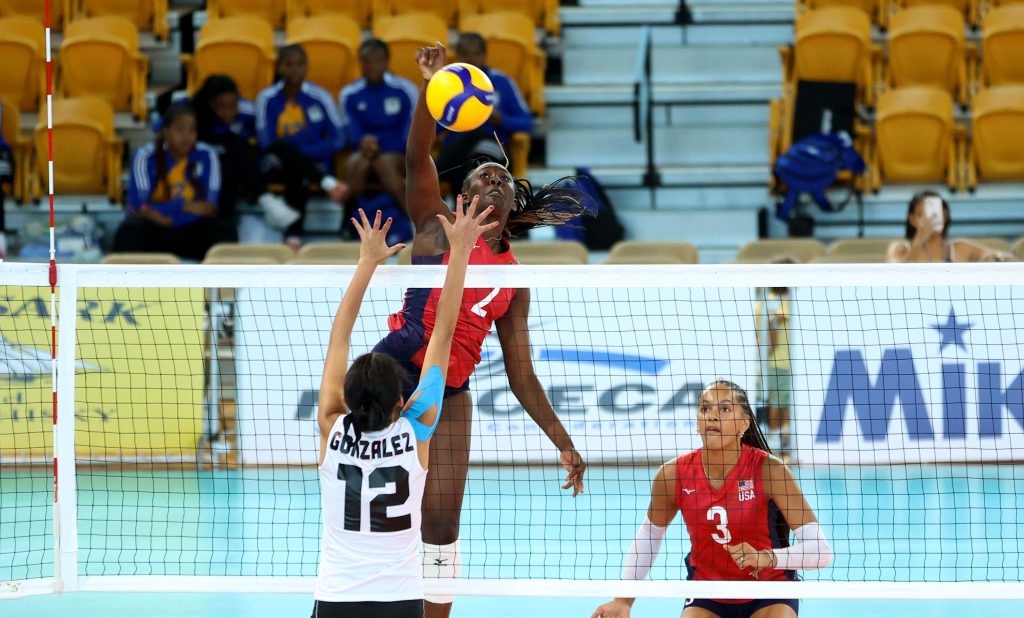 Calissa Minatee, middle blocker of United States: "We had things in control the entire match and I was for sure confident we could take care of this match even if there were moments of uneasiness. Today we had really good serving pressure, Mexico was out of system a lot and when they were we were patient to care of things. The team gets along very well, we have a great connection once we get on the court. In the semifinals we expect dominance".
Keegan Cook, coach of United States: "We are excited to be going on to the playoffs, I'm pleased the team has improved with every single match, they are more organized. It's a young group and they need the experience. We've been concerned about our own side of the net but there are some players (opponents) we must pay attention to and we'll shift our focus a little bit on them going into the next round".
Luis Bañuelos, coach of Mexico: "United States complicated the game for us, they are strong and dominate the game system well. We tried to battle, we did the best we could, for moments we were on top, and the players fought up to the end. There's an opportunity to reach the semifinals, but we are going one step at a time, and we will focus on the quarterfinals".