ROSEAU, DOMINICA. Sept. 21, 2023: St Vincent and the Grenadines did not wallow in their previous hard -fought loss to St Maarten, by rebounding immediately to inflict a 3-0 (25-22, 25-22, 25-16) defeat on Antigua and Barbuda in Pool A of the Eastern Caribbean Volleyball Association( ECVA) Under-23 Women's Championships, here at the Massacre Indoor Facility.
Although both teams were guilty of committing unforced errors, St Vincent and the Grenadines was more proficient in most areas.
A buoyant St Vincent and the Grenadines Captain- Shanadia Sylvester said that getting into the game early proved a plus for them.
" We realized that against St Maarten, we took too long to get into the game, so we decided to fix it and it paid off", a beaming Sylvester said.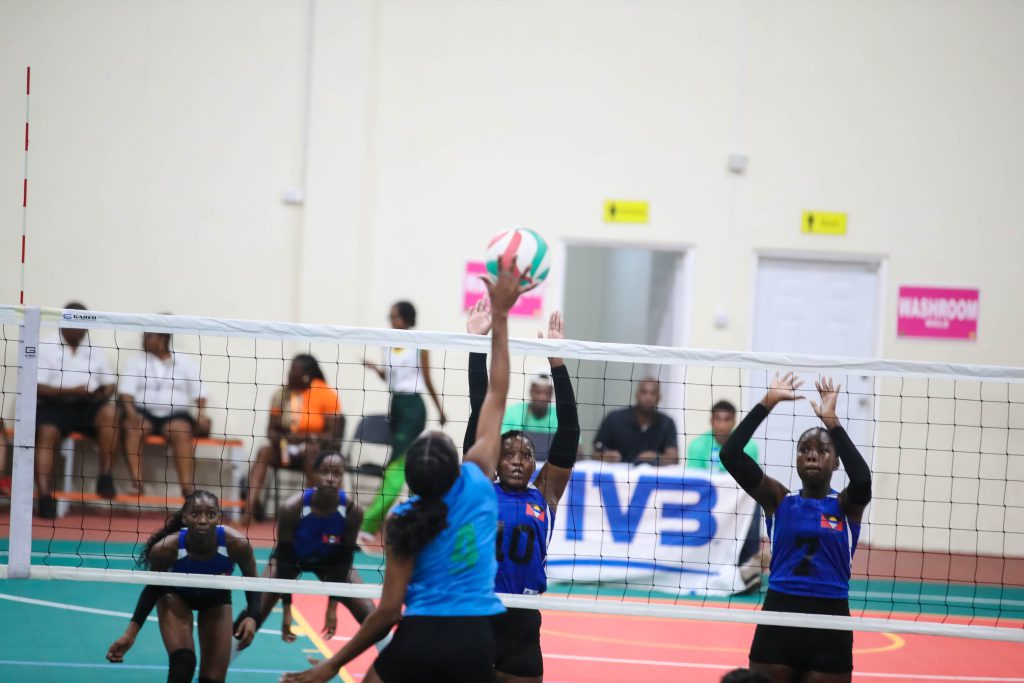 Happy that they were able to get a win , Sylvester revealed that they will still be aiming for a top two place in Pool A, which would give them a chance for the title.
Captain of Antigua and Barbuda,Jassania Joseph in her assessment of the match said, "My team played well, but we needed to put in that extra work, that extra drive, but we plan to review what we have done so far, and work harder to get our plays going".
Similarly, Coach Rosmarie Simon opined that her team played well in patches, but failed to put the whole package together, hence, put the loss down to lapses.
"Our team came out and started a great fight… We were together as a unit, but we lost some mental strength, however, we are going to regroup and come stronger in our next match and the rest of the tournament", Simon recollected and projected.
Next up is St Maarten versus St Lucia as Pool A continues.