ROSEAU, DOMINICA, Sept. 21, 2023: Another commanding performance, this time against St Maarten, put St Lucia perfect from three matches in Pool A of the Eastern Caribbean Volleyball Association( ECVA) Under-23 Women's Championships, here at the Massacre Indoor Facility.
St Lucia, after triumphs over Antigua and Barbuda and Saba, made it win number three with a 25-14, 25-16, 25-13) scolding of St Maarten.
St Lucia's Head Coach- Stuart Albert, said following the comfortable win , " Am ecstatic for the win, because slowly but surely we are winning every battle".
Looking ahead to the rest of the Championships, Albert indicated, "We are assured of semi-final place, so we are just running the plays and fine tuning, because we have a few things to work, as we prepare for the semifinals".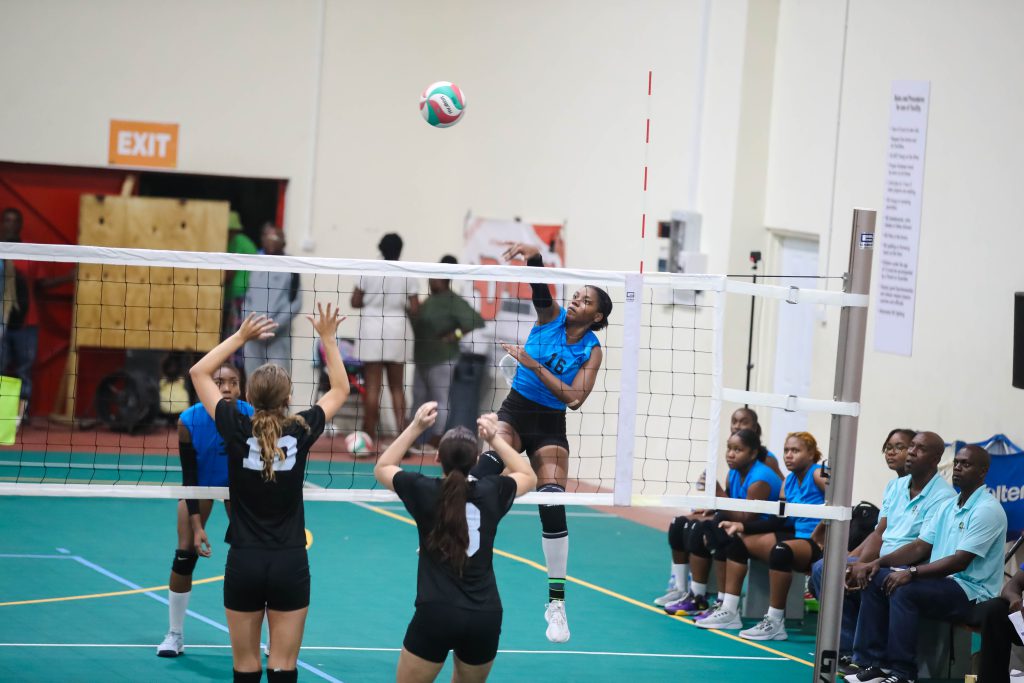 Meanwhile, Leonardo Romeo, Head Coach of the St Maarten tea, believed that the St Lucians are more experienced, his team added to their triumph, with their errors.
" St Lucia is an experienced team, but we made some errors and we already understand what those shortcomings were, but we plan to fix them going into our next match versus Antigua and Barbuda", Romeo projected.
Team Captain- Aarti Gianchandani, was in similar vein as Romeo.
" We had to good runs on the serves, but we equally made some errors, but we plan to address these mistakes in our next match", Gianchandani stated with confidence.
Match 8 features Grenada versus Dominica.