LA PAZ, Mexico, March 19, 2023.- Second-seeded Taryn Kloth and Kristen Nuss ended a solid week at the 2023 Volleyball World Beach Pro Tour La Paz Challenge with the gold medals around their necks as the 25-year-old Americans were the winners of the event held in Mexico.
Kloth and Nuss prevailed in the all-American gold medal match against Savvy Simo and Toni Rodriguez, taking their compatriots down in two sets (21-16, 21-13) to claim the title. Brazilians Tainá Bigi and Victoria Lopes finished third in La Paz.
All Beach Pro Tour La Paz Challenge match replays are available on VBTV.
The Americans were strongly challenged by compatriots Simo and Rodriguez at the start of the gold medal match and trailed until the middle of the opening set, when they found their rhythm, took control and never looked back.
"What a battle," Nuss reflected. "Hats off to our fellow Americans, what a game and what a tournament they had. We got into the final knowing it was going to be a very tough match and only focused on our side of the net. The atmosphere here in La Paz has been absolutely unreal and this is what beach volleyball is about. We loved it."
Playing in only their second international season, Kloth and Nuss have already secured their third Beach Pro Tour title, following victories at last year's Kuşadası Challenge, in Türkiye, and Coolangatta Futures, in Australia. The Americans have played in 11 international tournaments together and never finished outside of the top ten.
"It was a very difficult tournament," Kloth remarked. "There were so many great teams playing and a lot of three-set matches that could really have gone either way. And the fans were amazing, there was such a great turnout to every single match that we played. It was such a fun tournament ."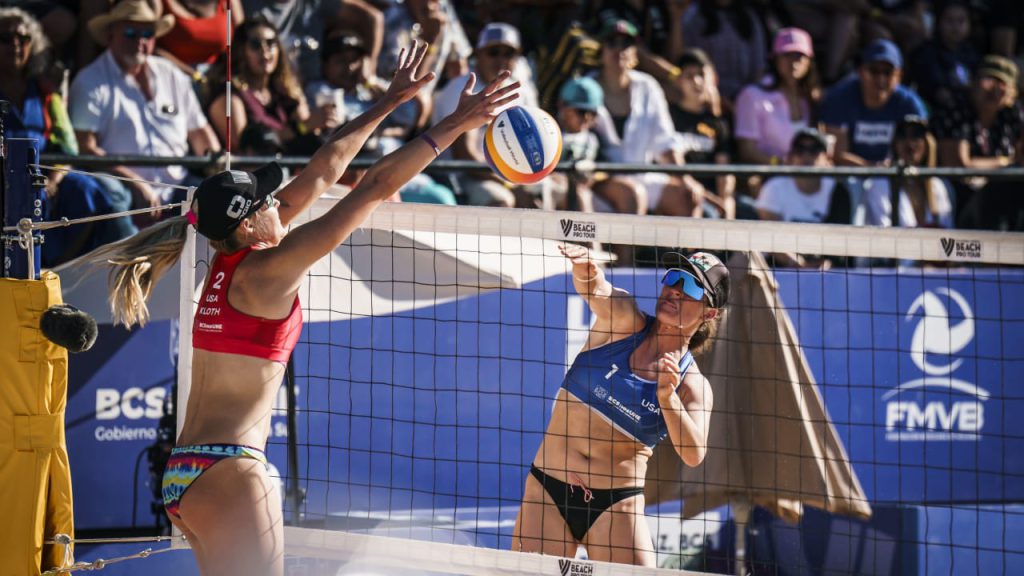 Beach Pro Tour La Paz Challenge – Results
Despite their loss in the gold medal match, the 24-year-old Simo and the 26-year-old Rodriguez also leave La Paz with a lot to celebrate. The La Paz Challenge was just their second Beach Pro Tour event and the first in which they got to play in the main draw and they advanced all the way to the gold medal match, winning seven of the eight matches they played in Mexico, starting from Thursday's qualifier.
The Beach Pro Tour remains in Mexico for another week with the city of Tepic hosting an Elite16 tournament from March 22-26.