NOGALES, Mexico, May 25, 2023.- United States claimed their second win at the U21 Women's NORCECA Pan American Cup defeating Dominican Republic 3-0 (25-16, 25-20, 25- 14) on Thursday in Nogales, Mexico.
The Americans improved 2-0 in pool B and will finish the preliminary round against Costa Rica (1-1). Dominican Republic drops to 1-1 and will face Guatemala (0-2).
United States came out on top with a huge advantage in attacks 42-25, they held a comfortable 13-7 margin in blocks and a 3-0 in aces, while committing one less error (17-18) than the Dominican Republic.
Outside hitter Norah Sis and middle blocker Breanna Kelley led the U.S. offense with 13 points each; Sis all on kills and Kelley on 8 kills and 5 blocks. Opposite Devin Kahahawai added 10 points on 9 kills and one ace.
Dominicans outside hitter Katielle Alonzo and opposite Ariana Rodriguez scored 10 points each; Alonzo from 7 kills and 3 blocks and Rodriguez on 9 kills and one block.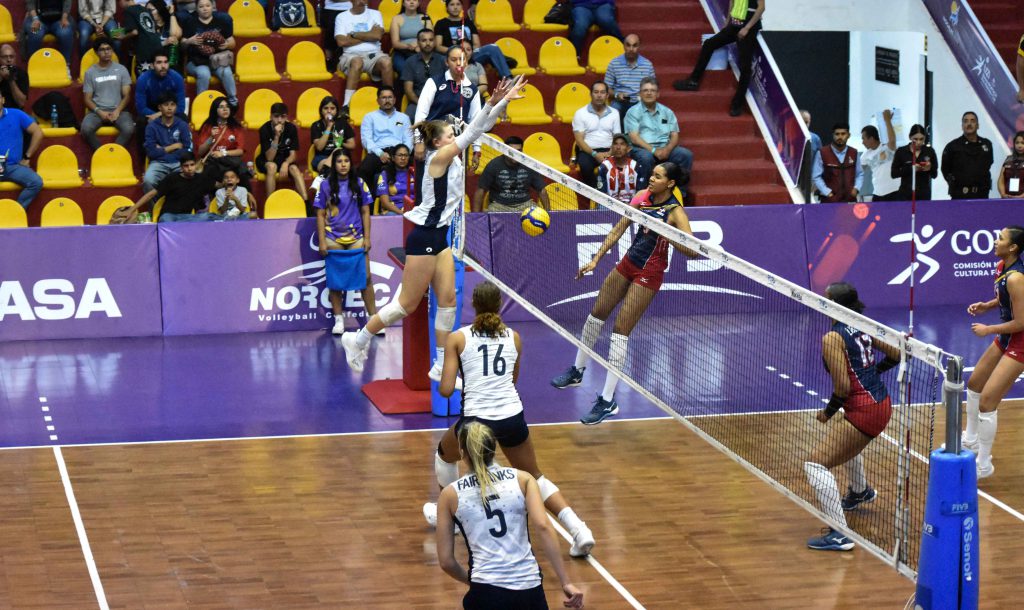 Norah Sis, outside hitter of United States: "We had to regroup after each set, we knew we were starting out slow, but we did make it our goal to start making our game and it all turned out well. Dominicans are a good defensive team, and it took us a while to get the middles going but when we did our offense picked up and we were able to be in system".
Dan Fisher, head coach of United States: "We started off each set making a lot of errors and blew a few plays defensively, but we played well at the end of the game. Finally in the third set we started well defensively. I think our zone 4 attackers were very good, they were carrying a big load for us even if our middles weren't going. They were serving a lot of balls to Norah, and she passed really well, I am very pleased with our serve-receive".