GUATEMALA CITY, Guatemala, March 15, 2023.- Mexico defeated Belize 3-0 (25-13, 25-14, 25-15) and finished second in pool A of the NORCECA Boys U19 Pan American Cup in Guatemala.
Mexico finished pool-play with a 2-1 win-loss record and will play in Thursday's quarterfinals. Belize ends with 0-3 and will play for positions 5-8.
Mexico prevailed over Belize with a 26-20 advantage in attacks, 10-4 in blocks and 6-1 in aces. In errors, Mexico committed 17 against 33 from Belize.
Opposite hitter Julio Serrano topped Mexico attackers with 10 points on 6 kills and 4 blocks, followed by middle blocker Diego Hernández and outside hitter Brandon Ramírez with 8 and 6 points respectively.
Outside hitter Eleazar Mejía of Belize led all scorers with 15 points on 14 kills and one block.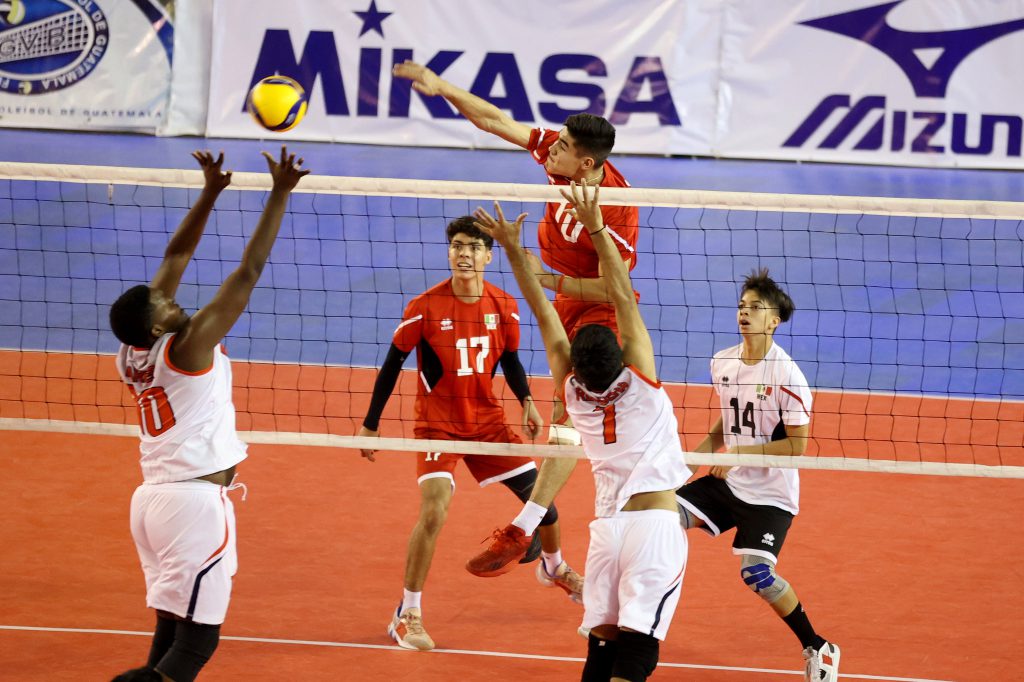 Oscar Viña, head coach of Mexico: "The most difficult match of this phase was against United States, we tried, but slowly we will find more opportunities in which we might take advantage and we are a more experienced team than the other teams in this pool. Now we must focus on the quarterfinals, our goal is to reach the semifinals. We are aiming to play for a medal, we have prepared for that".
Albert Humes, head coach of Belize: "My team got really tired during this phase of the competition, the short time to prepare showed and the longevity wasn't there, so today they were flat. Mexico did a good job scouting us and they executed well".